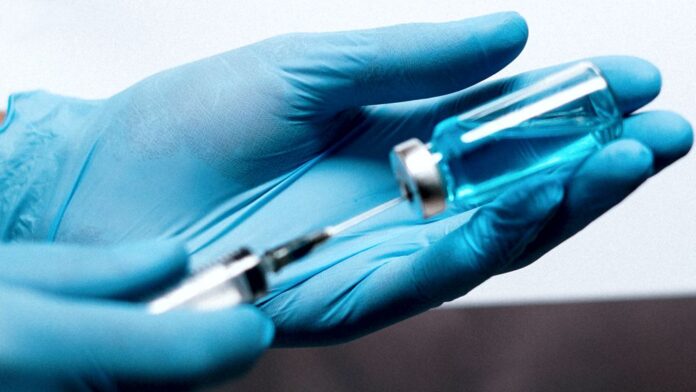 The effectiveness of the two most widely used COVID-19 vaccines in the United States dropped significantly in July, a new study found.
The efficacy of shots from Moderna and Pfizer were highly effective in preventing transmission of the CCP (Chinese Communist Party) virus, which causes COVID-19, between January and June, researchers with the Mayo Clinic and Massachusetts-based nference discovered.
But the efficacy of Moderna's jab dropped to 76 percent in July, with Pfizer's plummeting to 42 percent, researchers said.
The scientists studied health records from the Mayo Clinic to determine the effectiveness in an observational study that was recently published online (pdf) but has not yet been peer reviewed.
At the same time the drop in effectiveness was seen, the Delta variant of the CCP virus became much more prevalent in Minnesota, researchers noted, comprising over 70 percent of the cases in the state.
The researchers also found that alongside the drop in transmission protection, the vaccines remained highly effective against hospitalization.
"Our observational study suggests that while both mRNA COVID-19 vaccines strongly protect against infection and severe disease, there are differences in their real-world effectiveness relative to each other and relative to prior months of the pandemic. Larger studies with more diverse populations are warranted to guide critical pending public and global health decisions, such as the optimal timing for booster doses and which vaccines should be administered to individuals who have not yet received one dose," they wrote.
Pfizer told The Epoch Times in an email that the company and its partner, BioNTech, "are driven by science to discover the best approaches to protect against COVID-19 and are confident in the protection and safety of the two-dose BNT162b2 COVID-19 vaccine."
Moderna did not respond to a request for comment.
Their vaccines are the most widely administered in the United States. Only one other is authorized for emergency use in the country.
Read Full Article on TheEpochTimes.com