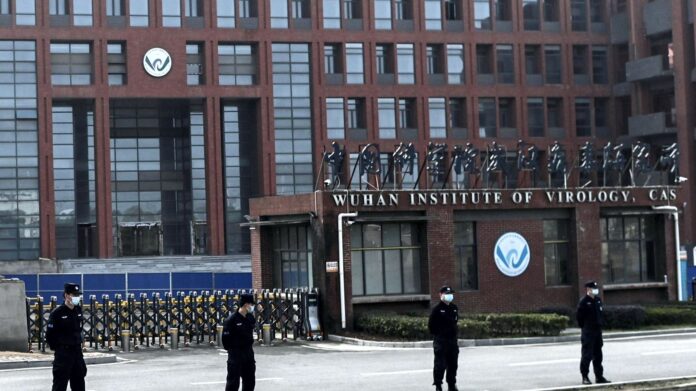 The two most significant articles promoting the "natural origins" theory for the COVID-19 outbreak originated from scientists who were part of a response team of "experts" brought in by the National Academies of Sciences, Engineering, Medicine (NASEM), in response to a request from a White House official.
These influential articles were used extensively by media organizations to push the natural origins theory, while simultaneously deriding alternative theories—including that of a possible lab leak—as conspiracy theories.
The articles appear to have been part of a coordinated effort originating from a Feb. 1, 2020, teleconference organized by Dr. Anthony Fauci, director of the National Institute of Allergy and Infectious Diseases (NIAID), and Dr. Jeremy Farrar, director of the British Wellcome Trust, which took place after a group of health officials scrambled in late January 2020 to respond to public reporting of a potential connection between COVID-19 and the Wuhan Institute of Virology in China.
Following the officials' conversations, public discussion of the source possibly being a lab leak was actively suppressed by social media platforms, health officials, and the World Health Organization (WHO).
The first article, designed more as an open letter to the public, was published on Feb. 19, 2020, and signed by a number of scientists. An early-morning email on Feb. 6, 2020, (p. 251) obtained through a Freedom of Information Act request by U.S. Right to Know, revealed that EcoHealth President Peter Daszak drafted the letter calling for "solidarity with all scientists and health professionals in China."
Daszak's organization in the past had received $3.7 million in funding from Fauci's NIAID, at least $600,000 of which was sent to the Wuhan Institute.
Daszak's letter notes that "transparent sharing of data on this outbreak is now being threatened by rumours and misinformation around its origins."
"We stand together to strongly condemn conspiracy theories suggesting that COVID-19 does not have a natural origin," states the letter signed by 27 scientists.
The second article, "The Proximal Origin of SARS-CoV-2," published on Mar. 17, 2020, in the journal Nature, targeted the scientific community. This article was led by "corresponding author" Kristian Andersen, who recently deleted his entire Twitter profile, along with four other researchers.
Notably, of the five scientists credited with writing the article, four had directly participated in the Fauci–Farrar teleconference—which was described in an Feb. 1, 2020, email from Farrar (p. 3,197) as a "discussion … shared in total confidence."
The one author not present on the Feb. 1, 2020 Teleconference has since recanted his position.
BY JEFF CARLSON AND HANS MAHNCKE
Please Read Full Article on TheEpochTimes.com