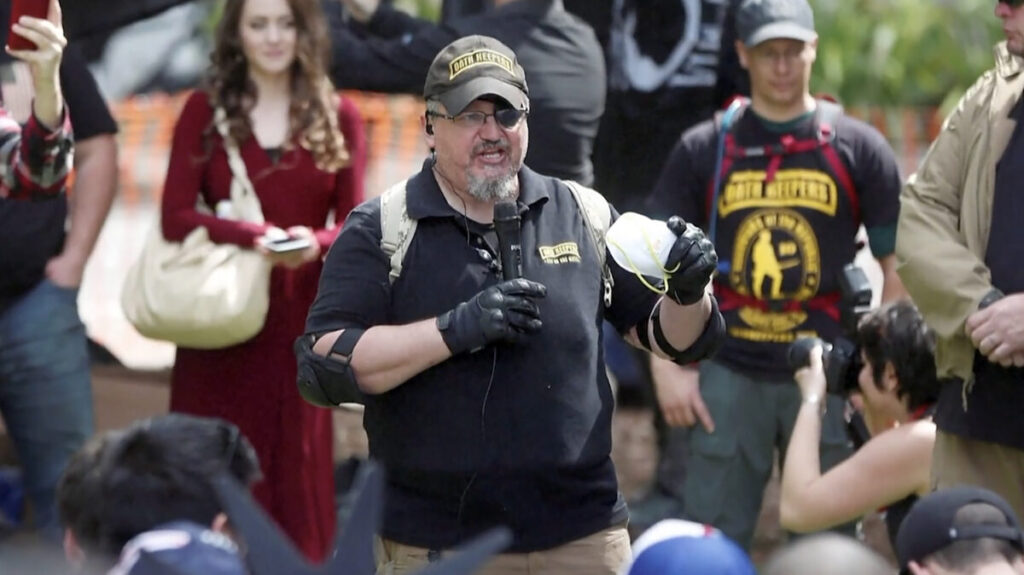 The Oath Keepers not only "had no plan" to attack the U.S. Capitol on January 6, 2021, founder Elmer Stewart Rhodes III warned his members that afternoon, "whatever you do, don't try to enter the Capitol," Rhodes told the FBI in an extensive interview obtained by The Epoch Times.
Information from Rhodes's interview with two FBI agents in Texas in May 2021 contradicts much of what is in the January 2022 indictment charging him with seditious conspiracy, conspiracy to obstruct an official proceeding, conspiracy to prevent an officer from discharging any duties, and two other Jan. 6 charges.
Rhodes and four co-defendants will go on trial Sept. 27, accused of plotting to interfere with the counting of Electoral College votes on Jan. 6 and preventing the "peaceful transfer of power" between President Donald Trump and President-elect Joe Biden. He faces a possible sentence of life in prison, based on threats by prosecutors to seek sentencing enhancers for alleged terrorism.
In the interview—a transcript of which was obtained by The Epoch Times—Rhodes repeatedly asserts the Oath Keepers had no plan to attack the Capitol and, in fact, did nothing of the sort.
When he realized some Oath Keepers had gone into the Capitol, Rhodes said, he called an end to their event-security mission and ordered them all to rendezvous with him on the east side of the complex.
"Everyone came right there where I told them to go, not because I wanted them to go do anything else, [but] because I wanted to get them all together to keep them out of trouble," he said. "I didn't want them getting involved in any of the [expletive]."
Florida Oath Keepers leader Kelly Meggs informed Rhodes he and other Oath Keepers went into the Capitol on a first-aid mission, Rhodes said.
Read Full Article on TheEpochTimes.com
Watch The Real Story of January 6 on EpochTV