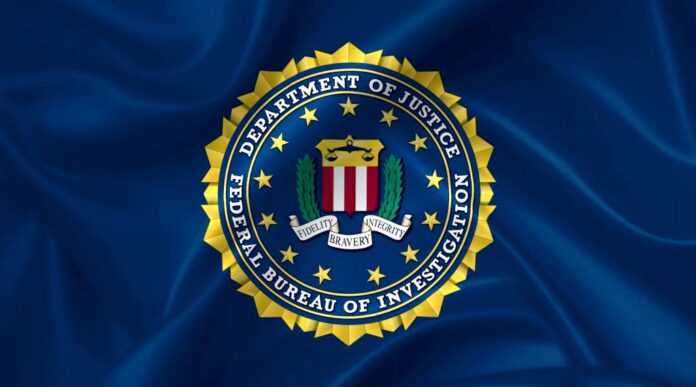 FBI Director Christopher Wray said on Sept. 21 that restrictions on encrypted chat services are needed to combat domestic terrorism—a claim that has been disputed by a wide array of tech companies, industry associations, and privacy groups, as well as other government agencies.
Wray made the remarks during the Senate Committee on Homeland Security's counterterrorism hearing.
"I can't overstate the impact of default encryption and the role it's playing, including on terrorism," Wray said in response to a question from Sen. Jacky Rosen (D-Nev.) about what tools Congress can give law enforcement to counter domestic extremism.
"The information that will allow us to separate the wheat from the chaff, in terms of social media, is being able to—with lawful process—get access to those communications, where most of the meaningful discussions of the violence is occurring."
Wray's remarks were the latest in what tech companies, industry groups, and civil rights organizations have criticized as an anti-encryption campaign by law enforcement.
In May 2020, then-Attorney General William Barr and Wray criticized Apple for not helping investigators who were attempting to gain access to two iPhones used by Mohammed Alshamrani, who launched a terror attack at the Pensacola Naval Air Station in Florida in December 2019.
In June 2020, Barr endorsed the now-dormant Lawful Access to Encrypted Data (LAED) Act, which would have required companies with more than 1 million customers to annually redesign their systems to make their data decryptable.
Wray continued his anti-encryption efforts in March, when he told the Senate Judiciary Committee that encryption was stifling his agents from investigating domestic extremism.
"Like Alshamrani, the plotters who sought to kidnap the governor of Michigan late last year used end-to-end encrypted apps to hide their communications from law enforcement. Their plot was only disrupted by well-timed human source reporting and the resulting undercover operation," Wray said at the time.
"Subjects of our investigation into the Jan. 6 Capitol siege used end-to-end encrypted communications as well."
According to Wray and other law enforcers, tech companies should be able to build "backdoors" into their encryption that preserves privacy, while allowing for access when necessary. That, they say, strikes the proper balance between data security and national security.
Industry Response
However, numerous tech experts, civil libertarians, and others say that it's impossible to build a backdoor that can't be exploited by hackers. They also say that by banning encryption, the United States would be following in the footsteps of authoritarian countries such as China, which recently blocked the encrypted messaging app Signal.
By Ken Silva
Read Full Article on TheEpochTimes.com