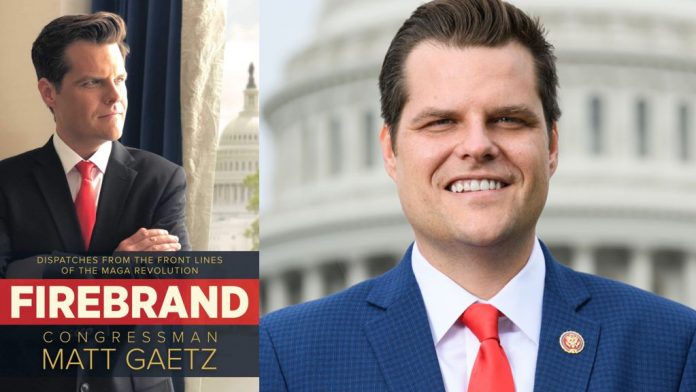 In a scathingly funny account of his time in the Washington swamp, Florida firebrand Matt Gaetz, one of President Trump's key supporters in Congress, gleefully skewers the enemies of the MAGA revolution and lays out his own vision for the future of the populist movement.
"This book is your invitation to the front lines of our fight. Join me with ideas, energy, images, and stories. This is not my chronological diary. You can watch me on television for that. This is how we prevail with joy—and exactly how an exciting president is leading the way against all odds." —Congressman Matt Gaetz
Review
"Matt is the voice of the MAGA movement in congress. FIREBRAND is the book that takes you behind the scenes in Washington like no other book. A must read!" — Donald J. Trump Jr.
"Congressman Matt Gaetz has established himself as a brave new voice on the national stage. His support for the president in congress is unmatched. If you want to read about the real story, FIREBRAND is the book of the season!" — Kimberly Guilfoyle
"Matt Gaetz is the funniest, most colorful FIREBRAND in Congress. President Trump loves him and relies on him to fight.  Enjoy these exciting journeys with MAGA warriors and enlist in Gaetz's adventure to save America." — Sean Hannity
About the Author
Matt Gaetz is currently serving his second term as the US Representative for Florida's 1st congressional district. A native of Florida, he earned a JD from William & Mary Law School and served in the Florida legislature before being elected to Congress in 2017. Matt is a member of the House Armed Services Committee and the House Judiciary Committee. In 2019, he introduced the "Green Real Deal," a plan to address climate change by harnessing the power of free markets, embracing technological innovation and entrepreneurship, and cutting excessive governmental red tape.