Since 2007, the Folds of Honor Foundation has carried forth this singular, noble mission and that is to stand in the financial gap of the more than one million dependents adversely affected by war. The Folds of Honor Foundation provides educational scholarships to the children and spouses of those fallen or disabled while serving our nation.
RETURNING HOME FROM HIS SECOND TOUR OF DUTY IN IRAQ, LT COL DAN ROONEY, AN F-16 FIGHTER PILOT IN THE AIR FORCE RESERVES, BECAME PAINFULLY AWARE OF THE REALITY FAMILIES FACE WHEN A LOVED ONE IN UNIFORM IS FALLEN OR DISABLED.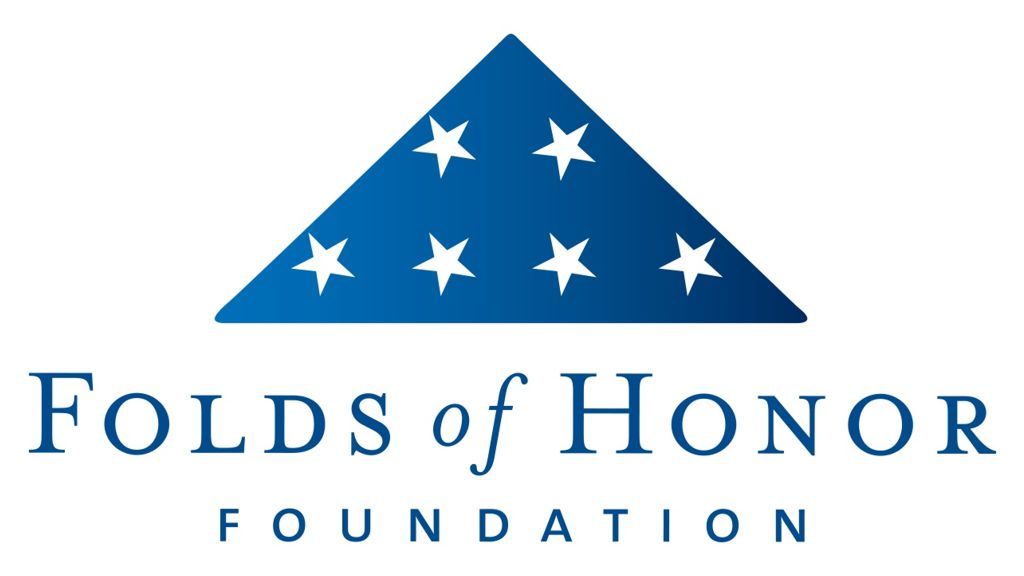 As his flight landed, the pilot announced they carried the remains of Corporal Brock Bucklin on board, asking all passengers to respectfully remain seated while his casket deboarded.
Lt Col Rooney watched as Corporal Bucklin's twin brother walked somberly alongside the flag-covered casket to meet his family. Among them was the deceased Corporal's young son, Jacob. Lt Col Rooney ached as he thought of his own wife and little girls. Seeing the other side of war through the eyes of Jacob, was life-altering.
Sadly, over half the passengers had disregarded the pilot's request and deboarded. Lt Col Rooney decided he had to do something. Not only would he pay tribute to American service-members and their families, he would live as a reminder among civilians that it is our duty to honor the sacrifices of those who preserve the freedoms we so easily take for granted.
Lt Col Rooney committed to spend his life changing the future of America's grieving spouses and children. In 2007, he formed the Folds of Honor Foundation; a 501C-3 nonprofit organization dedicated to providing educational scholarships to the families of these heroic Americans.