Goya Foods, the largest Hispanic Owned Food Company in the United States, launches the Goya Cares initiative to pledge $2 million to combat child trafficking. A press conference was held in Washington D.C. in July 2021 to announce Goya's new initiative and bring together key supporters and organizations.
For more information, please visit: Goya Cares
IF YOU OR SOMEONE YOU KNOW IS BEING ABUSED OR TRAFFICKED CALL THE NUMBERS BELOW:
Crime Stoppers: 1-800-222-TIPS
National Human Trafficking Hotline: 1-888-373-7888
Signal for Help
The simple hand gesture was launched early in the COVID-19 pandemic last year to address a worldwide rise in domestic violence and help those suffering while stuck at home.
The gesture, created by the Women's Funding Network and the Canadian Women's Foundation, was developed to be silently displayed during video calls, to alert family, friends or colleagues that an individual needs help.
It could also be used in other situations, such as when answering the door.
It involves putting your palm up, tucking your thumb in, and closing your fingers.
Originally launched in Canada and the US, it has spread across the globe thanks to social media.
Women's Funding Network CEO Elizabeth Barajas-Roman said: "Signal for Help is important because it's non-verbal and is powerful regardless of language and culture."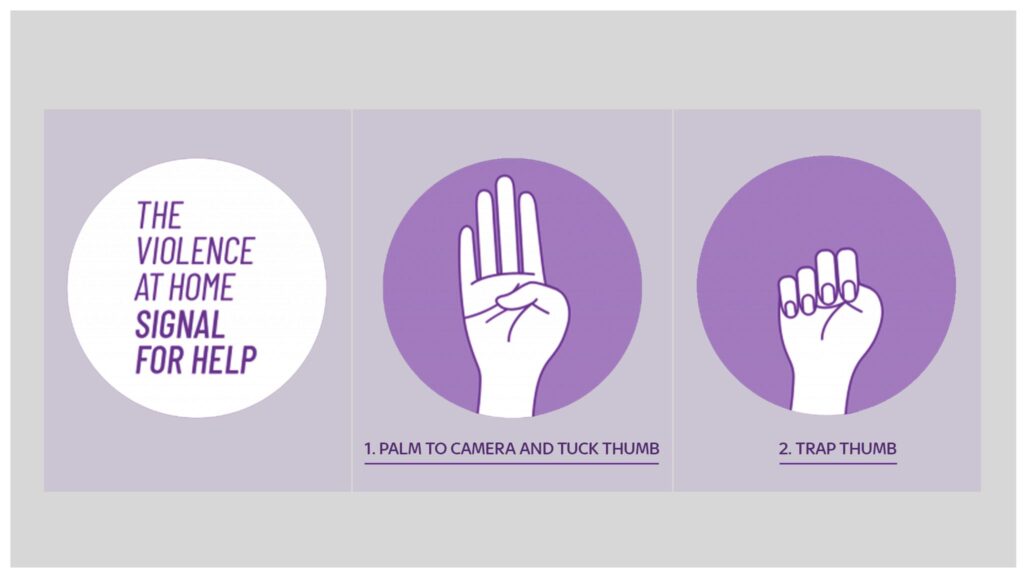 By Amy Coles
Read Full Article on News.Sky.com