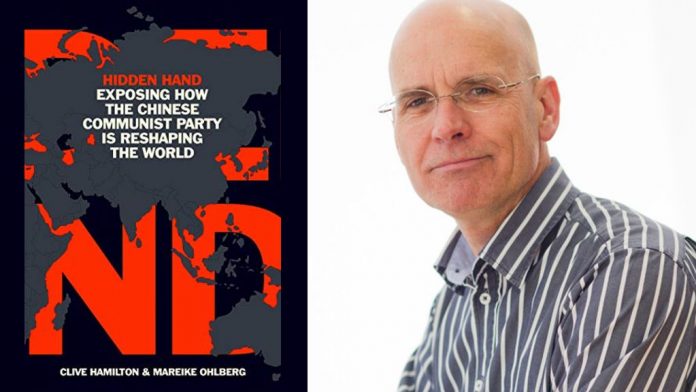 The Chinese Communist Party is determined to reshape the world in its image. The party is not interested in democracy. It sees only a bitter ideological struggle with the West, dividing the world into those who can be won over, and enemies. Many political and business elites have already been lured to their corner; others are weighing up a devil's bargain.
Through its enormous economic power and covert influence operations, China is now weakening global institutions, aggressively targeting individual corporations, and threatening freedom of expression from the arts to academia. At the same time, Western security services are increasingly worried about incursions into our communications infrastructure.
In a landmark study combining meticulous research with unique insights, Hidden Hand exposes the Chinese Communist Party's global program of subversion, and the threat it poses to democracy. We have already missed too many warning signs – now it is time to wake up.
About the Author
Clive Hamilton is an Australian academic and author. His book on China's influence operations in Australia, Silent Invasion, was a national bestseller that propelled him to the centre of the China debate at home and abroad. His articles have appeared in the Guardian, New York Times, Foreign Affairs and THES.
Mareike Ohlberg is a senior fellow in the Asia Program of the German Marshall Fund. She previously worked at the Mercator Institute for China Studies, where she co-authored the landmark report 'Authoritarian Advance: Responding to China's Growing Political Influence in Europe'. Her articles have been published in the New York Times, Foreign Affairs and Neue Zürcher Zeitung.
More About Clive Hamilton
Clive Hamilton is an Australian author and public intellectual. Since 2008 he has been Professor of Public Ethics at Charles Sturt University in Canberra.
For 14 years, until February 2008, he was the Executive Director of The Australia Institute, a progressive think tank he founded.
Clive has held visiting academic positions at Yale University, the University of Cambridge, the University of Oxford, University College London and Sciences Po in Paris.
He has published on a wide range of subjects but is best known for his books, a number of which have been best-sellers. They include Growth Fetish (2003), Affluenza (with Richard Denniss, 2005), Requiem for a Species: Why we resist the truth about climate change, (2010), Earthmasters (2013), What Do We Want? The story of protest in Australia (2016) and Defiant Earth: The fate of humans in the Anthropocene (2017).