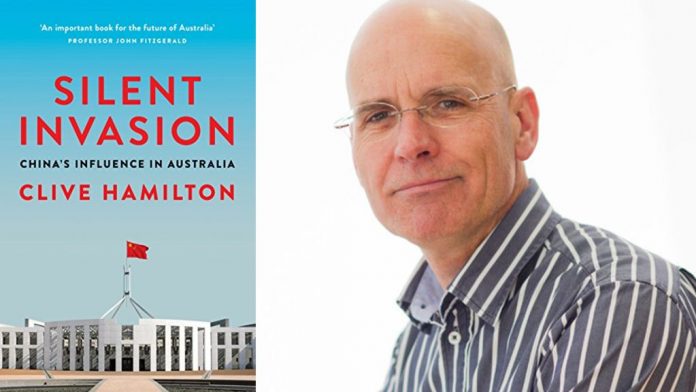 Respected academic Clive Hamilton realised something big was happening when, in 2016, it was revealed that wealthy Chinese businessmen linked to the Chinese Communist Party (CCP) had become the largest donors to both major Australian political parties. Hamilton began to investigate the Chinese government's influence in Australia. What he found shocked him.
From politics to culture, real estate to agriculture, universities to unions, and even in primary schools, he uncovered compelling evidence of the CCP's infiltration of Australia. It is no exaggeration to say the CCP and Australian democracy are on a collision course, with the CCP determined to win, while Australia looks the other way.
Thoroughly researched and powerfully argued, SILENT INVASION is a sobering examination of the mounting threats to democratic freedoms Australians have for too long taken for granted. Yes, China is important to Australia's economic prosperity; but, Hamilton asks, how much is sovereignty as a nation worth?
'Anyone keen to understand how China draws other countries into its sphere of influence should start with Silent Invasion. This is an important book for the future of Australia. But tug on the threads of China's influence networks in Australia and its global network of influence operations starts to unravel.' –Professor John Fitzgerald, author of Big White Lie: Chinese Australians in White Australia
About the Author
Clive Hamilton is an Australian author and public intellectual. Since 2008 he has been Professor of Public Ethics at Charles Sturt University in Canberra. For 14 years, until February 2008, he was the Executive Director of The Australia Institute, a progressive think tank he founded. Clive has held visiting academic positions at Yale University, the University of Cambridge, the University of Oxford, University College London and Sciences Po in Paris.
He has published on a wide range of subjects but is best known for his books, a number of which have been best-sellers. They include Growth Fetish (2003), Affluenza (with Richard Denniss, 2005), Requiem for a Species: Why we resist the truth about climate change, (2010), Earthmasters (2013), What Do We Want? The story of protest in Australia (2016) and Defiant Earth: The fate of humans in the Anthropocene (2017).