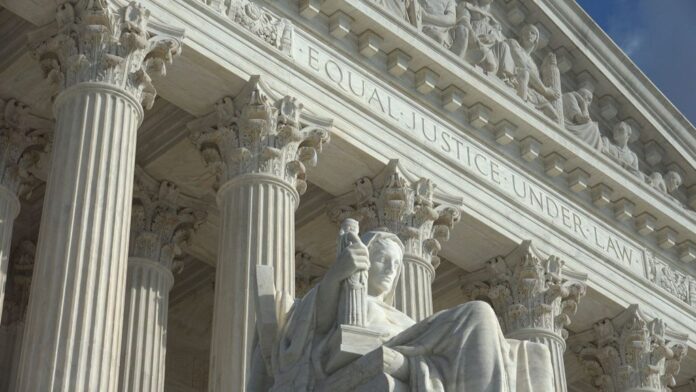 The formation of a totalitarian state is just about complete in America as the most powerful public and private sector actors unify behind the idea that actions to stamp out dissent can be justified, according to several experts on modern totalitarian ideologies.
While many have warned about the rise of fascism or socialism in "the land of the free," the ideas have largely been vague or fragmented, focusing on individual events or actors. Recent events, however, indicate that seemingly unconnected pieces of the oppression puzzle are fitting together to form a comprehensive system, according to Michael Rectenwald, a retired liberal arts professor at New York University.
But many Americans, it appears, have been caught off guard or aren't even aware of the newly forming regime, as the idea of elected officials, government bureaucrats, large corporations, the establishment academia, think tanks and nonprofits, the legacy media, and even seemingly grassroot movements all working in concert toward some evil purpose seems preposterous. Is a large portion of the country in on a conspiracy?
The reality now emerges that no massive conspiracy was in fact needed—merely an ideological alignment and some informal coordination, Rectenwald argues.
Despite the lack of formal overarching organization, the American socialist regime is indeed totalitarian, as the root of its ideology requires politically motivated coercion, he told The Epoch Times. The power of the regime is not yet absolute but it's becoming increasingly effective as it erodes the values, checks, and balances against tyranny established by traditional beliefs and enshrined in the American founding.
The effects can be seen throughout society. Americans, regardless of their income, demographics, or social stature are being fired from jobs, getting stripped of access to basic services such as banking and social media, or having their businesses crippled for voicing political opinions and belonging to a designated political underclass. Access to sources of information unsanctioned by the regime is becoming increasingly difficult. Some figures of power and influence are sketching the next step, labelling large segments of society as "extremists" and potential terrorists who need to be "deprogrammed."
While the onset of the regime appears tied to events of recent years—the presidency of Donald Trump, the CCP (Chinese Communist Party) virus pandemic, the Capitol intrusion of Jan. 6—its roots go back decades.
Read Full Article on TheEpochTimes.com