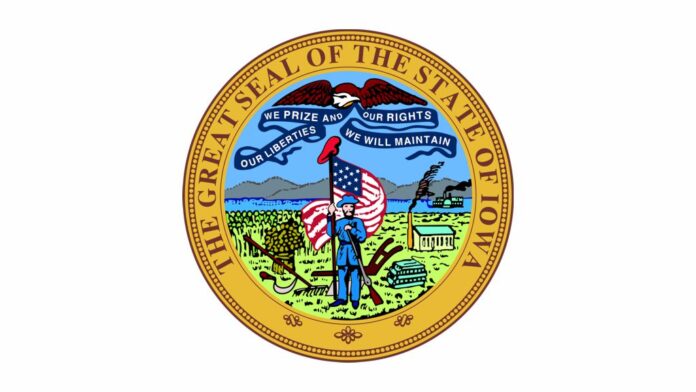 Currently, whether we want to admit it or not, our system of permits is one of mistrust. That means you can exercise a fundamental right but you must prove yourself not guilty in advance. That is not how America is supposed to work.
~ Senator Jason Schultz
H.F. 756 Constitutional Carry legislation was sponsored by Senator Jason Schultz (R). H.F. 756 eliminates the requirement for law-abiding Iowans to obtain a permit to purchase a handgun from private non-licensed sources. Additionally, people will no longer need to have a permit to carry a weapon. Individuals will still have to follow federal law which requires them to go through an instant background check to buy from licensed sellers each time they purchase a gun.
HF 756: An Act relating to the acquisition and possession of weapons and providing penalties.
Iowa Gov. Kim Reynolds released the following statement on House File 756 which passed by a 60-37 vote and goes into effect on July 1, 2021:
"Today I signed legislation that protects the 2nd Amendment rights of Iowa's law-abiding citizens while still preventing the sale of firearms to criminals and other dangerous individuals.
If individuals fail to commit to the new law, they will be charged with a Class D felony, punishable by up to five years in prison. It will become a felony if a person sells, rents, or loans a firearm to someone the seller "knows or reasonably should know" isn't legally allowed to get a gun or if the individual is intoxicated in any way.
This law also takes greater steps to inform law enforcement about an individual's mental illness helping ensure firearms don't end up in the wrong hands. We will never be able to outlaw or prevent every single bad actor from getting a gun, but what we can do is ensure law-abiding citizens have full access to their constitutional rights while keeping Iowans safe." – Gov. Kim Reynolds
House File 756, an Act relating to the acquisition and possession of weapons and providing penalties PDF
HF756_GovLetter