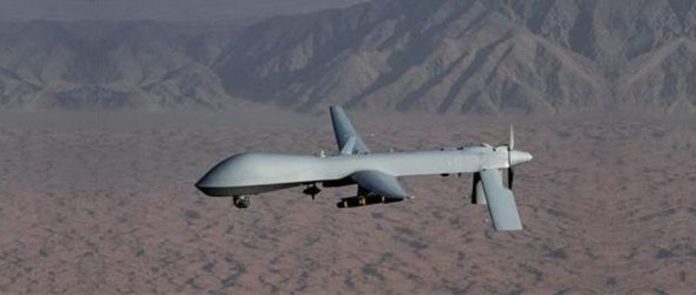 DUBAI (Reuters) – Iran repelled an unidentified aircraft violating its airspace, it said on Friday, after Washington reported a U.S. surveillance drone was shot at by Iranian warplanes last week.
Defense Minister Brigadier General Ahmad Vahidi appeared to be referring to the U.S. drone which the Pentagon said had not entered Iranian territory. The incident has underlined the risk of U.S.-Iranian tensions escalating into a military clash.
"Last week an unidentified plane entered the airspace above the territorial waters of the Islamic Republic of Iran in the Persian Gulf which, due to the timely, quick and decisive action of the Iranian Armed Forces, was forced to flee," Iran's state-run Press TV quoted Vahidi as saying.
Vahidi said Iran was investigating the incident and pursuing the case via international channels.
Iran's Fars News Agency said the aircraft was "shooed away" by Iranian fighter jets, but it did not elaborate.
Earlier on Friday, General Massoud Jazayeri, a senior military commander, said Iranian forces were prepared to respond to any incursion by air, sea or land, without specifically mentioning the drone incident, Fars reported.
On Thursday, U.S. officials said the unarmed Predator drone was in international airspace on November 1 when Iranian warplanes opened fire on it. The aircraft was not hit.