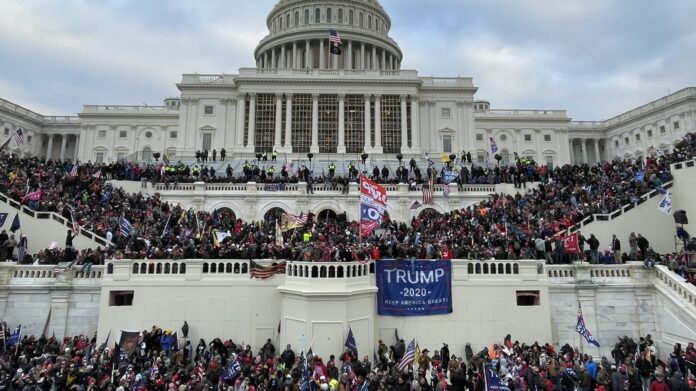 The Democrat-majority committee probing the events that unfolded at the U.S. Capitol on Jan. 6 issued letters to 15 telecommunications and social media companies, including giants such as Facebook, Twitter, and Google, asking them to provide a series of documents related to the day.
The other platforms being targeted in the records demand are 4chan, 8kun (formerly known as 8chan), Gab, Parler, Reddit, Snapchat, Telegram, theDonald.win, TikTok, Twitch, Youtube, and Zello.
According to a statement from the select committee, Rep. Bennie Thompson (D-Miss.), its chairman, is giving the companies two weeks to provide "information including records related to the spread of misinformation, efforts to overturn the 2020 election or prevent the certification of the results, domestic violent extremism, and foreign influence in the 2020 election."
Specifically, the committee is seeking "a range of records, including data, reports, analyses, and communications stretching back to spring of 2020." It is also "seeking information on policy changes social media companies adopted—or failed to adopt—to address the spread of false information, violent extremism, and foreign malign influence, including decisions on banning material from platforms and contacts with law enforcement and other government entities."
Facebook in a statement to multiple outlets confirmed it had received the documents request, adding that it looks forward to working with the committee. Snapchat and Reddit issued similar comments.
Google, which owns Youtube, also confirmed receipt of the letter and said it would cooperate with the request. It called the events of Jan. 6 "unprecedented and tragic" adding that Google and YouTube "strongly condemn them."
"We're committed to protecting our platforms from abuse, including by rigorously enforcing our policies for content related to the events of January 6," Google said.
Twitter declined to comment.
In a statement, Gab CEO Andrew Torba confirmed receipt of the letter from the committee and said that the company has a "zero-tolerance policy towards threats of violence and unlawful speech."
Separately, 8kun owner Jim Watkins confirmed the receipt of the committee's letter in a post on Telegram, sharing a screenshot of the first page of the letter.
Lawmakers on Jan. 6 gathered at the U.S. Capitol for a joint session of Congress to count and certify electoral votes for the 2020 presidential election. But it was interrupted when a small group of rioters led a breach of the Capitol building as thousands of protesters, mostly peaceful, remained outside. It remains unclear who instigated the incident.
Read Full Article on TheEpochTimes.com