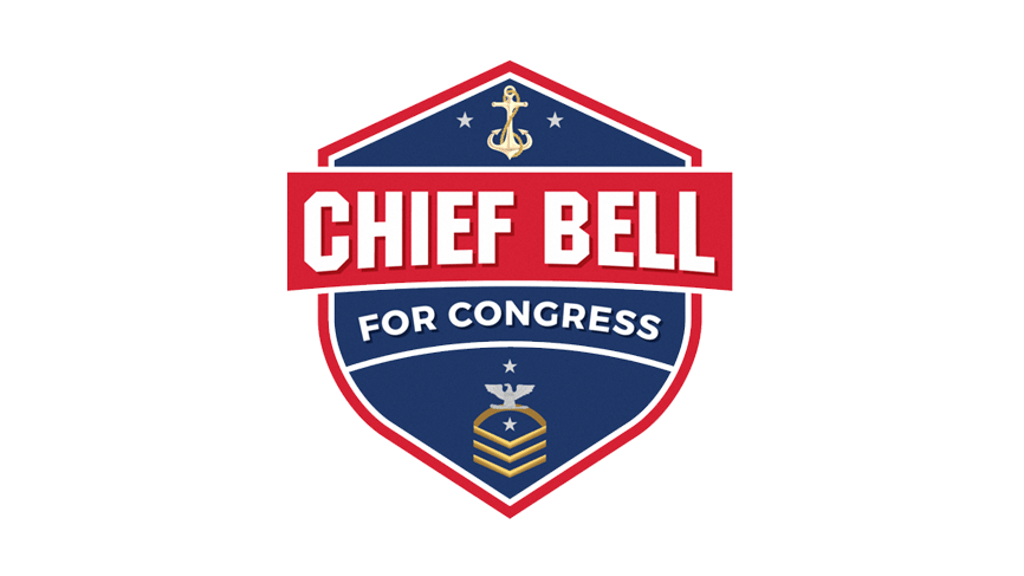 Find Out More About Jarome Bell on JeromeBellForCongress.com
Jarome Bell is an America-First, Conservative Republican from Virginia Beach, Virginia.
Having dedicated his life to a career in the Navy, he retired as Chief Petty Officer after 27 years. Now he's turning his attention to once again serve this great nation by working to help Donald Trump keep America great in the United States House of Representatives.
He is running for Congress to defend our republic against the foreign and domestic enemies to our Constitution, to which he swore an oath as a member of our Armed Forces — an oath that does not expire.
It is obvious that the Democrat party put black votes on the back of the proverbial bus long ago, and left us behind. They don't represent us now, and arguably never did.
Similarly — and with the exception of Donald Trump — the establishment wing of the GOP no longer represents middle class working Americans.
Tidewater Virginia needs a new approach — someone who can bridge the gap and build trust, both between the two parties and between Americans from all walks of life.
Whether they're communists, socialists, or violent protesters in the streets, the far-left has infected our government at every level with dangerous, anti-American ideas and policies, and it's time we put a stop to it.
Find Out More About Jarome Bell on JeromeBellForCongress.com
Find Out More About Jarome Bell on JeromeBellForCongress.com
Jerome Bell served with the FBI until he embarked on a life-changing course with the United States Navy, where he completed seven and a half years of sea duty and flew over 9,000 hours as a Naval Aircrewman circling the globe in support of our nation's military missions and national security interests.
While in the Navy, he deployed twice on the U.S.S. Carl Vinson under President Ronald Reagan during the Cold War and in past years as a Naval Aircrewman deployed numerous times to various countries in defense of our country abroad.
He has faithfully served our Commanders-in-Chief world-wide on every continent except Antarctica and at times accompanied world dignitaries on diplomatic missions, including once having the privilege and honor of airlifting Dr. Condoleeza Rice to Tel Aviv, Israel for a peace summit.
He retired as a Chief Petty Officer from the United States Navy, where he proudly served and faithfully executed his duties for 27 years under Presidents Ronald Reagan, George H. Bush, Bill Clinton, George W. Bush, and Barack Obama.
From 1985 until his retirement in 2012, he served in various commands in San Diego, Atlanta, and Norfolk, where his last duty station was on the Admiral's Staff at Commander Naval Reserve Forces Command in Norfolk.
Since retiring from the Navy, Jerome opened a small business — he owns and operates Line6 Recruiting Services, where he helps young adults who will soon be graduating from high school obtain college athletic scholarships. He also serve as a Certified Department of Justice School Safety Officer for the State of Virginia in the Chesapeake, VA. public school system, and he coaches and mentors young men through the game of football in the Norfolk, VA. Public school system.
Jerome Bell has three sons, and has been married to his beautiful wife for 23 years. He studied at Embry-Riddle Aeronautical University where he obtained his Bachelors of Science Degree in Professional Aeronautics with a minor in Management.
Find Out More About Jarome Bell on JeromeBellForCongress.com