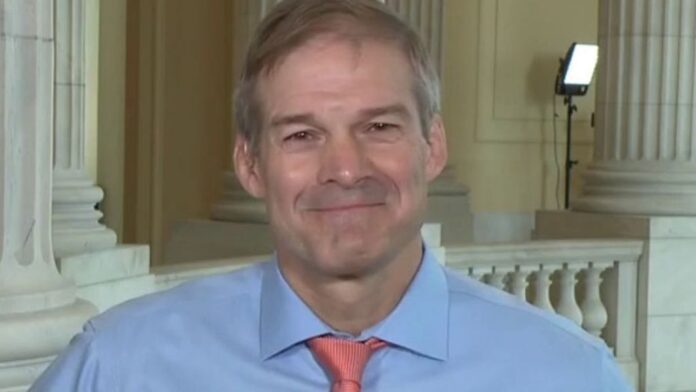 During a pre-State of the Union media day on Capitol Hill, Ohio Rep. Jim Jordan, the top Republican on the House Judiciary Committee, was asked to identify the top investigative priority House Republicans would pursue if the GOP takes back the House in November 2022.
Unable to limit himself to just one, Jordan instead enumerated three.
"All the lies from the misinformation, the disinformation from [Dr.] Fauci and the CDC," he began. "That is because they knew from the get-go [coronavirus] came from the lab, likely came from a lab, gain of function likely done, and our tax dollars were used."
His second priority was the illegal immigration crisis at the southern border.
"I mean, this is intentional, this is deliberate, there's no other logical conclusion you can reach," Jordan said. "So we have to investigate the border situation, two million illegals crossing our border in one year, just wrong."
The GOP's third investigative target as the House majority party is related to the "weaponization" of the Department of Justice and "parts of government to go specifically against parents," said the pro-Trump stalwart.
Jordan was referring to federal efforts to investigate parents who speak out at local school board meetings. Lawmakers have written to U.S. Attorney General Merrick Garland about a memo directing federal law enforcement to become involved in addressing purported threats "against school administrators, board members, teachers, and staff." The Garland memo was prompted by a letter to President Biden from the National Association of School Boards likening parents sounding off at school board meetings to terrorists.
Read Full Article on JustTheNews.com