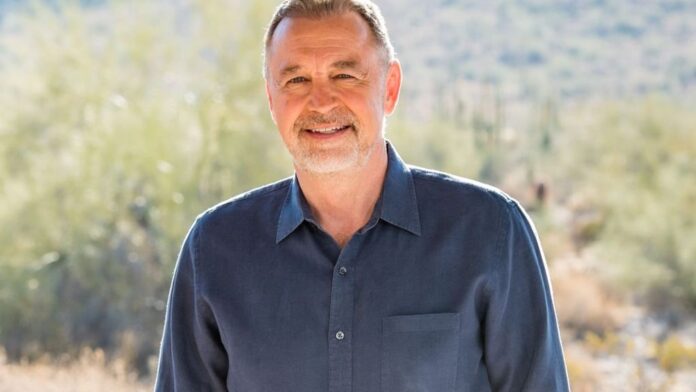 It becomes clearer with each passing day that significant portions of the school board establishment are corrupt to the core.
To be clear, not all hardworking teachers should be stigmatized by the actions of discredited bureaucrats. Arizonans should be thankful that moms and dads across this country understand that the solution tochanging policy for our schools is to kick these bureaucrats out of office and start over.
And to think: We came so close to this movement never happening.
Throughout the pandemic, virtual-only learning caused students' mental health and educational progress to deteriorate before our eyes. The bureaucrats didn't care. But, by forcing students out of classrooms and onto Zoom, the teachers unions accidentally gave parents a glimpse into what their kids were being taught in the classroom – and they didn't like what they saw.
The revelation that Critical Race Theory propaganda was being peddled to students drove concerned parents to local school boardmeetings. They expected to be respected and listened to. Instead, they were mocked, dismissed, sometimes dragged outside, and ultimatelysmeared as 'domestic terrorists.'
That's the moment many parents realized that the only way to stop these school board bullies is to confront them – and I'm proud to be helping lead the charge on that effort in Arizona, hand-in-hand with moms and dads across our state.
Early on, I wrote a letter to the Arizona School Boards Association (ASBA) demanding that they immediately withdraw their affiliation with the National School Boards Association (NSBA) in response to the organization's smear campaign against parents. Families kept up the pressure, and I pledged that, if I'm elected as Arizona's next governor and Joe Biden tries to send Federal Bureau of Investigation (FBI)agents to spy on our school board meetings, they'll have to get past the National Guard I post at the doors first.
The ASBA scurried back into their hole and has refused to answer questions. So we took the fight to the association's members.
When reports surfaced that the Chandler Unified School District had attempted to secretly gather information on concerned parents (along with those not wearing masks), I insisted that they provide an immediate explanation. When that didn't happen within a few hours, I got in my car and drove to their school board meeting that same night to confront them. Moments before I spoke, the board suddenly announced that attendees would only have 60 seconds at the podium. They interrupted my remarks 45 seconds in and then cut off my microphone.
What a power trip. Other parents in attendance were cut off, too. But the bureaucrats in Chandler would soon be overshadowed by a fellow board member 25 minutes to their north.
That same week, news reports implicated Jann-Michael Greenburg, the president of the Scottsdale Unified School District's governing board, in compiling invasive 'dossiers' on parents. I made my position known loud and clear that he should resign in disgrace. Three days later, I attended the district's school board meeting and urged members to "vot[e] decisively … to kick this liberal school board bully to the curb where he belongs."
While the board did not force Greenburg to resign, we were successfulin replacing him as its president, and further investigations are underway that no doubt will reveal the truth.
Reforming our school boards will require active and engaged parents who are able to make a serious time commitment to attending school board meetings, with facts-in-hand, ready to hold them accountable.
For moms and dads who just don't have the luxury of spare time, it is our responsibility to speak up for them. I attended the Peoria Unified School District's governing board meeting just the other day to do so, and I plan to attend many more to make sure that all parents' voices are heard.
The 'Education Policy Paper' that I released this week calls for legislation to guarantee parents across Arizona "the right to freely and safely exercise their right to engage local school boards and state officials on issues of concern without fear of outside surveillance or retribution." As the next governor of Arizona, this is a promise that I will hold close and deliver on, no matter who or what tries to stand in the way.
By Matt Salmon
Matt Salmon, co-founder of the House Freedom Caucus, is a Republican candidate for governor of Arizona.