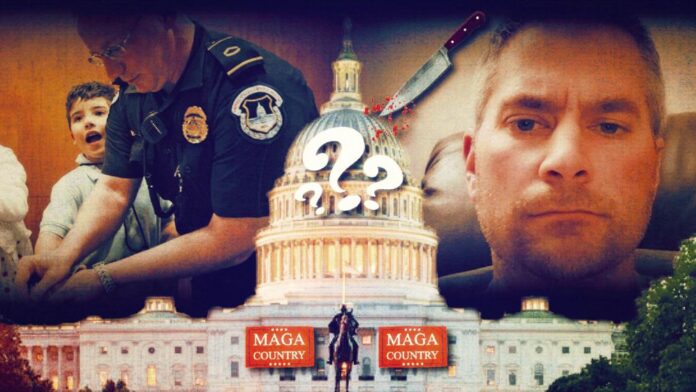 MAGA Blood Libel: Why Are They Hiding The Medical Report?
Last week, CNN was tactically baffled by a simple question that grows stranger by the day: Why are investigators struggling to build a murder case in the death of US Capitol Police Officer Sicknick?
The stakes are high: Officer Sicknick's death is the only purported death by a largely tourist crowd that was let into the building by police, stayed inside the velvet ropes, seemed at least partly there out of confusion, for social media clout, or just for the memes, and that even the New York Times conceded caused limited property damage.
That's a far cry from murder. Yet MAGA is being blood libeled with a felony murder charge in the court of public opinion and at Donald Trump's impeachment, while potentially exculpatory evidence is silenced or sealed. As the Washington Uniparty mulls domestic terror laws over a MAGA Bloodbath, it increasingly looks like MAGA may have been Bloodbathed. Time is of the essence for the Feds to release all evidence, damn the guilty, or the clear the MAGA movement of these serious allegations.
So why are the Feds hiding the medical report?
Narrative 1:0: The Brazen Lie
The day after Sicknick's reported death, depraved toilet paper company and full-time libel factory known as The New York Times jumbo-tronned a massive, howler headline, later confirmed to be a Judith Miller-level damn dirty lie.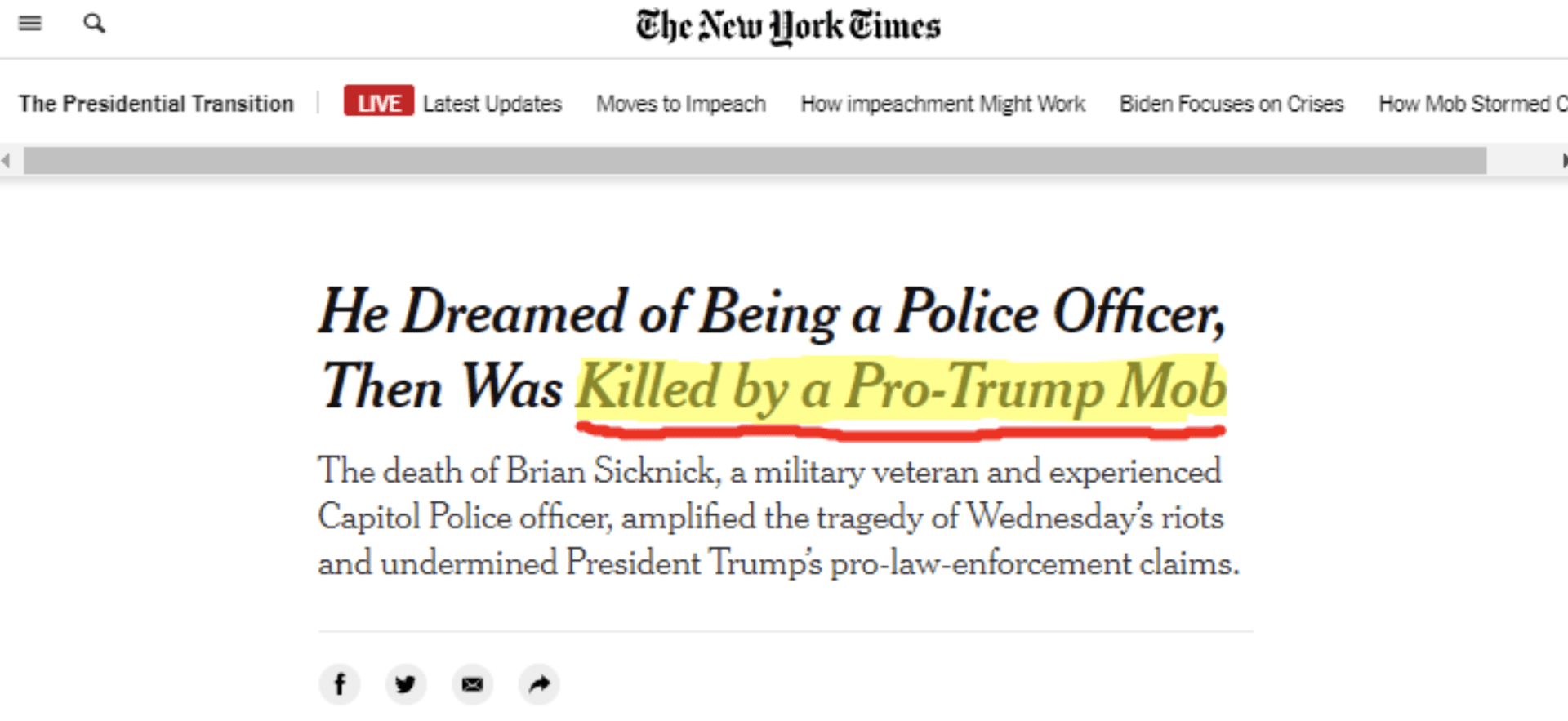 Narrative 1.0 absolutely saturated the airwaves, editorials, and social media. Every MSM outlet from USAToday to the NY Post to the Daily Dot repeated that Sicknick was "bludgeoned by a fire extinguisher." Not "sources say." Not "many believe" — just a totally unqualified, unequivocal statement of fact.
Read Full Article on Revolver.News