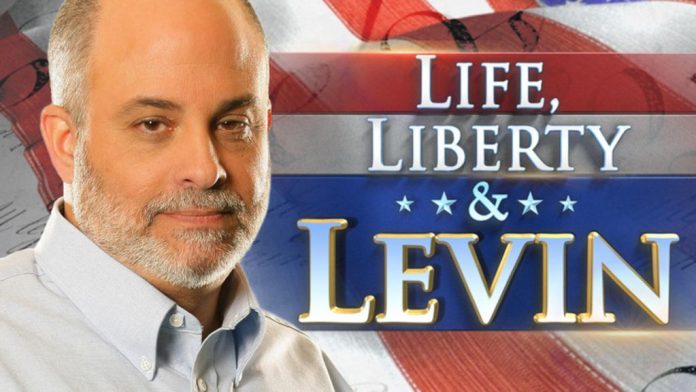 Mark Pulliam, attorney and contributing editor of Law & Liberty, joins Mark Levin to discuss Sen. Kamala Harris' political career and agenda.
Media praise Joe Biden's selection of 'centrist' Kamala Harris as running mate
Press paints California Sen. Kamala Harris as a pragmatic moderate; reaction and analysis from Joe Concha, media reporter for the Hill.
Mark Pulliam says Harris believes her 'hyper-progressive rhetoric,' has shown 'contempt for law enforcement'
Presumptive Democratic vice presidential nominee Kamala Harris is not the moderate the mainstream media seeks to portray her as, attorney and Federalist Society member Mark Pulliam told "Life, Liberty & Levin" in an interview airing Sunday.
"I think these days, in the age of the resistance, particularly among presidential aspirants in the Democratic Party, almost everybody espouses this type of hyper-progressive rhetoric," Pulliam, a contributing editor at "Law & Liberty," told host Mark Levin. "But in her case, if you go back to her track record from when she started her political career in California, you can see very disturbing signs that she really believes these things and that she has acted, in the past, consistently with these beliefs."
Pulliam described Harris as having been "plucked from relative obscurity as a deputy district attorney in Alameda County" in the mid-1990s by future San Francisco Mayor Willie Brown, "whom she was dating at age 29, Willie Brown being 60 and married at the time."
"He introduced her to the political circles that have led to her meteoric rise since then, [and] appointed her to a couple of cushy administrative [agency] positions in California that paid her over $400,000," Pulliam went on. "And, at the time, he [Brown] was the speaker of the California Assembly, which made him the most powerful politician in California. He was a very crafty, very savvy, very ruthless, very partisan Democrat."
According to Pulliam, Harris has only faced "two difficult political races," the first of which came when she ran for San Francisco District Attorney in 2003 against incumbent Terence Hallinan.
"Ironically, she had the support of the police officers there because the incumbent … had made the mistake of indicting the president of the police union and eight of his high-level officials and ended up getting no convictions out of that," he said.
Read Full Article on FoxNew.com