Decades of Defensing Liberty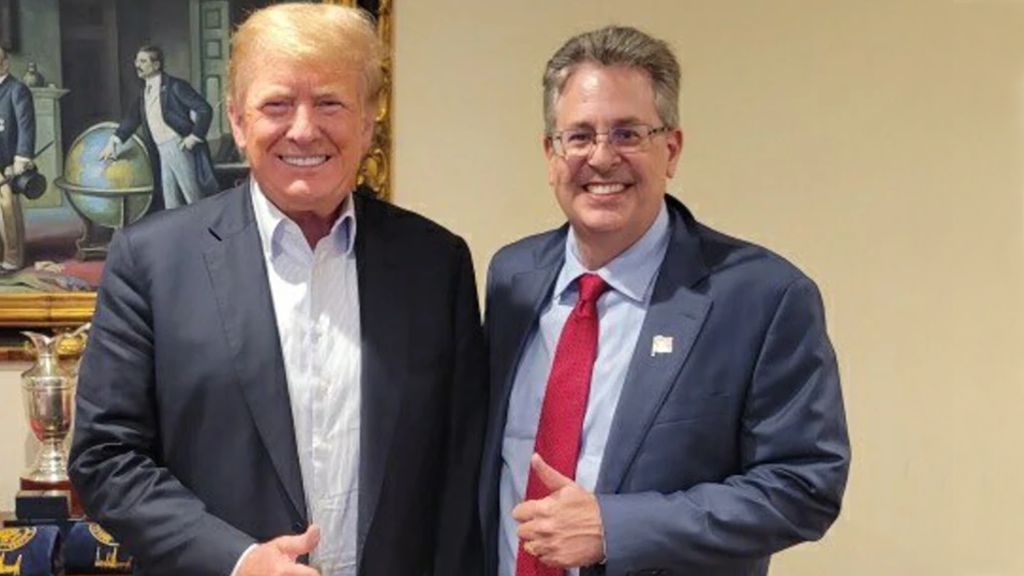 Visit the Matthew DePerno For Attorney General Website
Issues
Restore Law And Order
I am running for attorney general to restore integrity, justice, and morality here in Michigan. America is under siege by leftists' intent on tearing down our history and destroying the very fabric of our society. On day one, I will restore law and order. I will protect the right to peacefully assemble while securing law and order. I will support law enforcement. Our communities are overwhelmingly safer with police than without, and defunding or dissolving police forces is not the answer. Our first responders deserve our support and respect. They protect us, now it's time for us to protect them.
Uphold The Constitution And Civil Liberties
Democrats like Dana Nessel are guilty of abusing their powers at the expense of their political rivals. She has blatantly disregarded and shown she doesn't care about the 1st Amendment, free speech, the right to redress grievances, freedom of religion, or freedom to assemble. Our rights have been violated as Michiganders and as Americans. Our officials have failed us. Dana Nessel and the woke left are focused on upholding corruption instead of the rights of the people! Michiganders deserve more from their elected officials and should be represented by a leader who aggressively challenges infringements upon our rights, eradicates corruption, and restores the integrity of the Constitution. The people of Michigan need the guidance of a fighter, someone who will preserve, protect, and defend our great state. As your next Attorney General, I will ensure just that.
Visit the Matthew DePerno For Attorney General Website
Ending Covid Mandates
Instead of following the science, Gretchen Whitmer and Dana Nessel instituted extreme mandates that devastated businesses and stopped our kids from learning. As your next Attorney General, I will go after public and private institutions that uphold radical government overreach.
Outlaw Critical Race Theory
Critical Race Theory is a Marxist agenda that replaces all systems of power with a worldview that describes only the oppressors and the oppressed. The notion that people are good or bad based on the color of their skin runs counter to everything our country was founded on. Forcing one group of people to adopt the views of others is entirely unconstitutional. It is designed to make our children hate their county, parents, and God. It is disgusting that radical, progressive politicians and bureaucrats want to indoctrinate hate into our education system. I will also end CRT in all public employment situations. On day one, I will issue an opinion declaring CRT unconstitutional and banning this divisive concept. I will end this hateful ideology and advance Michigan as a place of freedom and America First principles.
Visit the Matthew DePerno For Attorney General Website
Fight For Free, Fair, And Secure Elections
We must ensure our elections are free, fair, and most importantly secure! This is how we guarantee defending and upholding the American Republic. I stood up for America First values and election integrity when no one else would. I defended and vindicated President Trump in Michigan when no one else would.
I have been fighting to protect our elections since day one, when no one else would. On January 6, 2022, the Washington Post credited me with "launching the audit craze." When I am elected, I will keep my word to prosecute the people who corrupted the 2020 election and allowed fraud to permeate the entire election system: whether from Benson's fraudulent mail-in ballot campaign, misappropriation of HAVA funds, or the deletion and destruction of voting records. Our nation cannot survive as a Constitutional Republic if the government allows the transfer and adjudication of thousands of "votes" by non-delegated, unaccountable officials (without legally required oversight), the acceptance and counting of illegitimate or ghost votes, or the rank absence of any semblance of operational integrity in the electronic systems used to process ballots and tabulate votes. If we allow manipulation of ballots during and after they are processed, then the government cannot guarantee the fundamental constitutional rights of our citizenry are protected. I will ensure the rule of law and constitutional rights are protected and I will prosecute those who corrupted the 2020 election system.
Visit the Matthew DePerno For Attorney General Website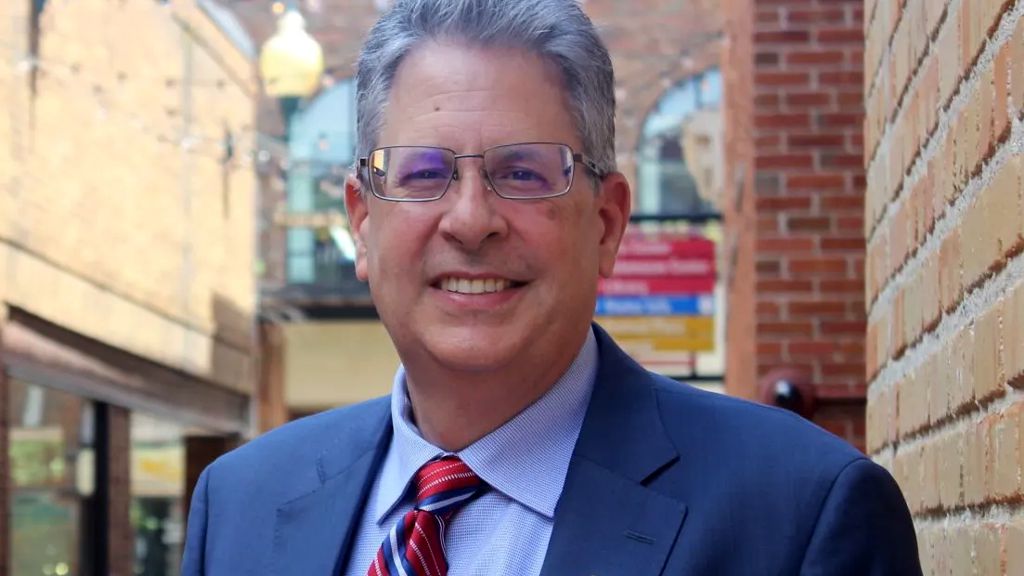 Visit the Matthew DePerno For Attorney General Website
About Matthew DePerno
Matthew DePerno was born in Warren and raised in Troy, Michigan. He moved to Kalamazoo Michigan in 1995 after law school, where he currently resides with his wife of 25 years, Laura and their two dogs Toby and Kodak. Matt and Laura have three wonderful children who are all current or former students at Michigan State University (MSU). Natalie DePerno, 23, graduated with an accounting degree from MSU. Anthony DePerno, 21, is majoring in Supply Chain Management at MSU and is expected to graduate this Spring, 2022. Samantha DePerno, 19, began her sophomore year at MSU this past Fall, 2021.
Matt attended the University of Michigan, Ann Arbor where he received a Bachelor of Arts degree. In 1994, he received his Juris Doctorate degree from the University of Detroit Mercy School of Law and the following year his Master's in Taxation Law (LL.M.) from New York University School of Law. After practicing law as a partner at a large law firm for 10 years, Matthew opened his own law practice in 2005, DePerno Law, PLLC. He has been defending America's constitutional civil liberties for over 25 years. His wife, Laura, is a registered nurse and has and has experience in medical/surgical, transplant, cardiology, outpatient oncology, and trauma critical care.
Visit the Matthew DePerno For Attorney General Website
In November 2020, Antrim County resident, William Bailey, hired Matthew to represent him in his lawsuit against Antrim County and the Michigan Secretary of State's office, to conduct his own audit of the November general election irregularities in Antrim County. Matthew and his team captured forensic images of the Dominion Voting machines and conducted forensic analyses of those images to fully understand the errors and inconsistencies in the voting process and tabulation procedures prior to, during, and after the 2020 general election. Matthew has published 21 legal reports based on his findings from the forensic audit. Matt's reports can be found at DePernoLaw.com.
For months, Matthew has tried to take his findings to the Michigan Legislature, asking for their support in demanding a Statewide full forensic audit, to no avail. Michiganders deserve more from their elected officials, and as American Citizens, our constitutional right to ensure fair, free, and secure elections.
Matthew has been fighting against tyranny in Michigan for many years, including protesting across the state against Whitmer and Nessel's unconstitutional mask mandates, school and business lockdowns, vaccine mandates, and critical race theory. Matthew has been attacked many times from elected officials, including current Michigan Attorney General Dana Nessel, but he has not backed down.
Visit the Matthew DePerno For Attorney General Website