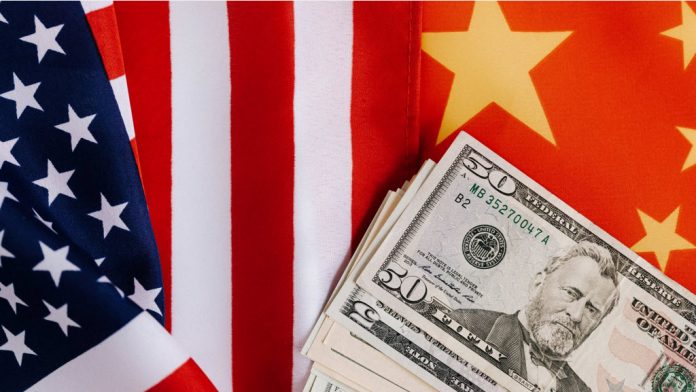 Entities led by high-ranking Chinese Communist Party (CCP) members, collaborators with state-owned enterprises, and Confucius Institute partners rank among the beneficiaries of the U.S. government's coronavirus pandemic bailout.
These companies received up to $3.4 million from the U.S. federal government according to Treasury Department's records released on Monday.
Beyond funding the opposition in the ongoing economic and information warfare between China and the U.S., Chinese companies often coerce American companies to comply with their censorship standards, routinely steal intellectual property, and spearhead massive outsourcing-fueled trade deficits at great cost to American jobs and workers.
Despite this, CCP-linked companies which benefited from the program meant to save American businesses and jobs hurt by the coronavirus include:
CHINA UNITED TRANSPORT, $350,000-$1,000,000
As a global transportation and logistics company, China United Transport's brands itself as a lifeline for the global supply chain.
With weekly shipments to "Beijing, Shanghai, Guangzhou, Shenzhen, Hong Kong, Tianjing, Dalian, Qingdao, and Ningbo," the company works with several Chinese state-owned ocean and air carriers.
China United lists AirChina, a state-owned enterprise that has received awards from the CCP and boasts it "has always demonstrated its strong brand image as a government-controlled enterprise" in its company profile.
Another partner, COSCO Shipping Lines, features 11 out of its 13 board members listing CCP affiliations in their biographies.
The Chairman and Managing Director Yang Zhijian, for example, serves as the Deputy Secretary of the CCP's Central Committee and Deputy Managing Director Qian Weizhong serves as Party Secretary.
The CCP also retains a majority stake in partners China Eastern Airline and China Southern Airline.
CHINA MANUFACTURERS ALLIANCE, $350,000-$1,000,000

China Manufacturers Alliance is a facilitator of U.S. dependence on Chinese manufacturing, defining its mission as "uniting major tire manufacturers in China under a unique and powerful cooperative alliance."
Beyond serving as a boon for the Chinese economy, its parent company is Shanghai Huayi Group. The group is headed by CCP members including its president Lili Gu and Technology Director Dengxi Wu.
Boardmember Liu Genyuan has also advised the CCP's Belt and Road Initiative, a predatory investment scheme whereby China funnels extensive amounts of money to developing countries who often default on the loans they are provided.
This allows the CCP to seize control of critical infrastructure and facilitate the regime's quest to end the world's reliance on the West by bringing countries into their technological and financial orbit.
CHINA LUXURY ADVISORS, $150,000-$350,000
Read Full Article on The National Pulse Website