Issues
Mo Brooks has been a proven conservative leader on the issues that matter most to Alabama. With your support, Mo will continue to be a fighter for our conservative values in the Senate. We will stand together for the principles that bring prosperity, peace, and freedom.
Drain the Swamp
President Trump was right when he called Washington, D.C. a swamp. The swamp seeks increased government spending regardless of long-term consequences to our people. The swamp seeks to depress the wages of American workers through the massive net import of goods and people. Big-moneyed lobbyists and special interest groups peddle influence with corrupt elected officials. Throughout my tenure in Congress, I have refused to play their nefarious games. As your Senator, I will continue to fight to "Drain the Swamp" by standing up to the corruption and powerful special interests who bribe, bully, and threaten elected officials into doing their bidding.
National Security
In an increasingly tumultuous global landscape where a dictator in North Korea is threatening nuclear attack, Iran's Ayatollah regularly leads chants of "Death to America," and China continues aggressive behavior in the South China sea, national security must be the number one priority of the federal government.
The awesome capability of our armed forces and the technological advantages of our troops in the field today are due to investments in R&D from years past. America must continue to commit the resources necessary to maintain our advantage over any potential enemy of the future.
As a freshman congressman in 2011, I founded the Army Aviation Caucus, which has the mission of assuring Army Aviation has the support needed to successfully perform current and future missions. Additionally, as a member of the House Armed Services Committee, I have worked to maintain robust funding for defense generally and missile defense programs, in particular.
Visit the Mo Brooks For Senate Website
Debt and Deficits
In the midst of a global pandemic, America's growing debt is one of the most pressing issues facing our nation. The Comptroller General of the United States and the head of the nonpartisan Congressional Budget Office (CBO), officials Congress relies on to report on the fiscal state of America, have repeatedly warned that America's current financial path is "unsustainable" with economic growth rates they expect.
With America's national debt blowing past the $30 trillion debt mark, Congress has taken action to increase economic growth by passing a historic tax cut and eliminating unnecessary regulations. In 2018, I was recognized by the Coalition for a Prosperous America (CPA), an organization representing over 4.5 million workers, as one of two Congressional American Trade Heroes for my efforts to protect American industry from parasitic trade relationships. I am also working hard to limit the flow of immigrants who stress our welfare system and compete with American citizens for jobs.
As the economy regrows from the coronavirus crisis, we must take action to curtail the growth of spending. During my tenure in the House, I have repeatedly voted against spending increases and introduced legislation to return America to a sustainable fiscal path.
Foreign Affairs
America cannot afford to be the world police. I stand firmly against armed intervention in foreign conflicts in which America has no interest. However, bad-actors need to be held accountable for destabilizing behavior. I support tough sanctions against hostile nations, especially those who engage in cyber-attacks and directly threaten America's national security.
As a member of the House Armed Services Committee, I have pushed for greater transparency and accountability at the United Nations and been a staunch advocate for the safety and security of the State of Israel.
Healthcare
I have voted 50+ times to repeal or defund ObamaCare in whole or in part, and I have cosponsored legislation that replaces ObamaCare with common sense health care solutions that are patient/doctor and free enterprise centered.
I also voted for President Trump's American Health Care Act, and while the plan falls short of the full ObamaCare repeal that I called for and believe in, a partial repeal does more good for working American families than no repeal at all.
The ObamaCare status quo is unacceptable, and I look forward to continuing toward a full repeal of the disastrous healthcare law.
Visit the Mo Brooks For Senate Website
The Second Amendment
The 2nd Amendment is simple to understand; "A well regulated Militia, being necessary to the security of a free State, the right of the people to keep and bear Arms, shall not be infringed." Gun rights are more than a protection of America's hunting and sporting traditions. Its purpose is to ensure Americans have the means to protect our lives, our families, our homes, and our country.
As an Alabamian, I understand and respect gun rights in America. With liberal special interests across the country working everyday to undermine our gun rights, I will continue to fight back against any attacks on our 2nd Amendment rights.
Immigration
No nation can exist without borders. I strongly believe in border enforcement and strictly upholding America's laws against illegal immigration. I support rational levels of legal immigration that leads to a stable rather than continually growing US population. America simply must limit the flow of people into our country to preserve our natural environment and resources.
President Trump was right, we must build the wall to stop illegal entry and keep out criminals and others who want to harm our country and our way of life. As a Congressman, I have sponsored and cosponsored legislation to fund the border wall in support of the President.
Policy makers' primary concern in all public policy matters should be the well-being of America's native workforce – especially our most vulnerable citizens who are hurt by additional competition from low-skilled immigrants. As your Senator, I will work to make sure that we pass immigration laws that are aimed at protecting American workers. We have the strongest, toughest, and best workers in the country located in Alabama. But as long as there are foreign workers who are willing to work for lower wages than Americans, special interests will continue to undercut American workers by falsely claiming that immigration is necessary to address "chronic labor shortages." We must crack down on unauthorized workers and those that use illegal labor. I am in favor of a nationwide E-Verify program that requires companies to employ only those individuals who may legally work in the United States.
Illegal Immigration is also a direct threat to our national sovereignty. The open border policies promoted by liberal special interests can easily be exploited by terrorists and others who threaten our security. In order to protect our nation, we need measures in place that significantly reduce the ability of potential terrorists to operate freely in our country.
Visit the Mo Brooks For Senate Website
Right to Life
I have thought long and hard about abortion and have reached this conclusion: life begins at conception. Scientific and medical evidence confirms this view. Realizing this, I am, and always have been, pro-life. If I am to err, I am going to err on the side of otherwise defenseless unborn children.
I will continue to vote to protect America's unborn children. Further, I have and will continue to vote to stop subsidies of abortions with taxpayer dollars.
National Right to Life grades my voting record in the House a perfect 100% on pro-life issues.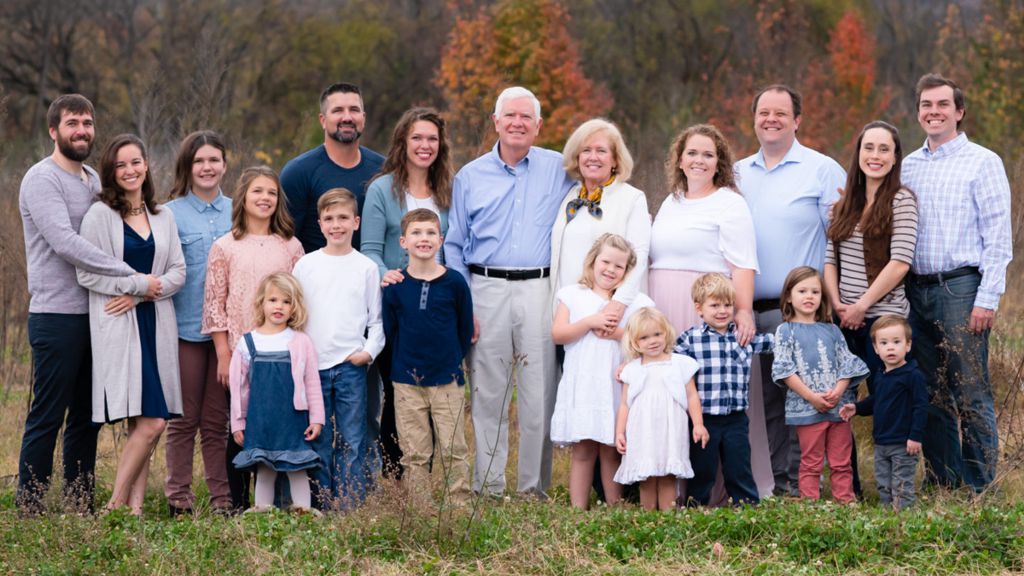 Meet Mo Brooks
An Alabama Native & Family Man
Mo is currently serving Alabama's 5th Congressional District, the Tennessee Valley of North Alabama. Since his election to the U.S. House of Representatives in 2010, he's been leading the charge for a sustainable, balanced Federal budget, ending illegal immigration, maintaining a strong national defense, and an economic environment that benefits working American families.
In Congress, Mo serves on the Armed Services, Foreign Affairs, and Science, Space and Technology committees. He co-chairs the Space Subcommittee and is past Chairman of the Research and Science Education Subcommittee. Mo was a founding member of the Freedom Caucus, a group of fiscal and social conservative members.
Mo's record as a proven conservative leader in Congress has been recognized by leading conservative organizations, including the following:
Heritage Action (94% rating)
NRA ("A" lifetime rating)
Club for Growth (86% lifetime rating)
Numbers USA (A+ 100% rating)
American Conservative Union (89% lifetime rating, 94% rating for the 114th Congress)
FreedomWorks (92% rating in 2016), and endorsed by Eagle Forum in 2016.
Visit the Mo Brooks For Senate Website