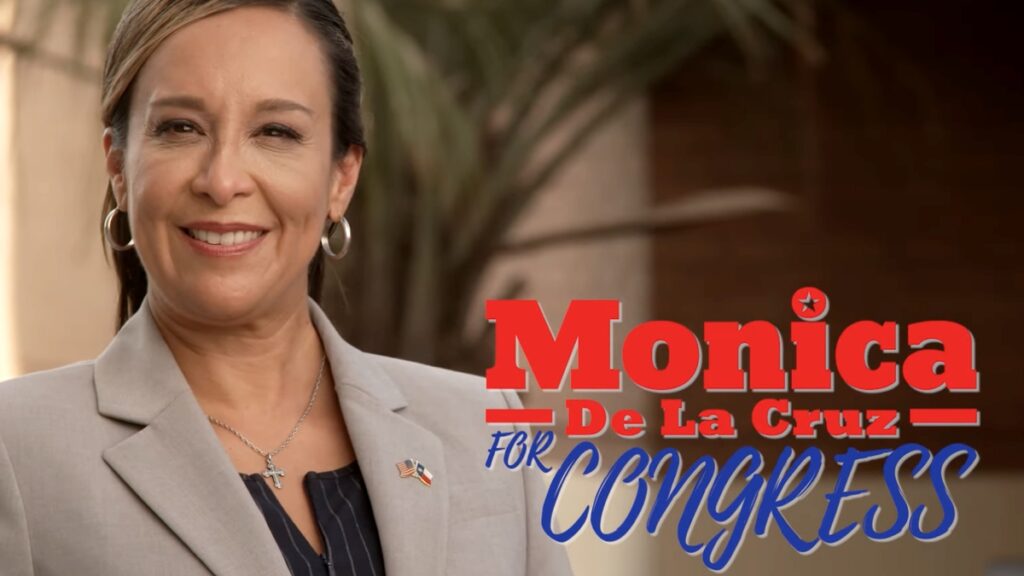 The People's Voice. The People's Choice.
Visit the Monica De La Cruz For Congress Texas
The Issues
Border Security and Immigration
Bring back the Remain in Mexico policy
End Catch and Release
Finish the wall
Support Border Patrol, Customs and ICE
Hire more immigration judges
Support E-Verify
Energy
End regulations that increase the cost of energy
Support oil and natural gas jobs
Invest in American energy to be energy independent once again
Improve air quality and reduce pollution through technology
Support safe and efficient use of nuclear energy
Reject radical socialist Green New Deal policies
Education
Support school choice for all American families
Stop the teaching of anti-American propaganda like Critical Race Theory
Reduce bureaucracy and instill more accountability at the Department of Education
Visit the Monica De La Cruz For Congress Texas
Healthcare
Empower individuals to control their healthcare to best fit their needs.
Stop the continued government takeover of healthcare
Implement market policies to drive costs down
Welfare
Stop incentivizing able bodied adults not to work
Implement universal and enforceable work requirements for welfare
Work with companies to transition people from welfare to work to address our labor shortage
Constitutional Values
Stand strong for our Second Amendment Rights
Always support the Right to Life
Ensure true Freedom of Speech is protected
Visit the Monica De La Cruz For Congress Texas
Military and Homeland Security
Stand up to China and support our allies
Fully support our military personnel, their families and all American Veterans
Modernize our Armed Forces and invest in robust cybersecurity
Ensure military readiness and oppose woke liberal nonsense in our Armed Forces
Agriculture
Eliminate regulations on farmers and ranchers that prohibit economic prosperity
Oppose tariffs that hinder American farmers from reaching new customers
Ensure that ranchers and farmers get reimbursed funds for confirmed damages due to illegal immigrant traffic
Fix the supply chain crisis to allow smooth exports of American agricultural products
Spending and National Debt
Stop the deficit spending that is driving rising inflation
Back a Balanced Budget Amendment to the Constitution
Incentivize Federal workers to save taxpayer money by rewarding employees who identify waste, fraud and abuse
Taxes
Make the American Tax Cuts and Jobs Act permanent
Oppose any effort to raise taxes on Americans
Oppose taxing unrealized gains
Repeal the Death Tax
Visit the Monica De La Cruz For Congress Texas
Meet Monica De La Cruz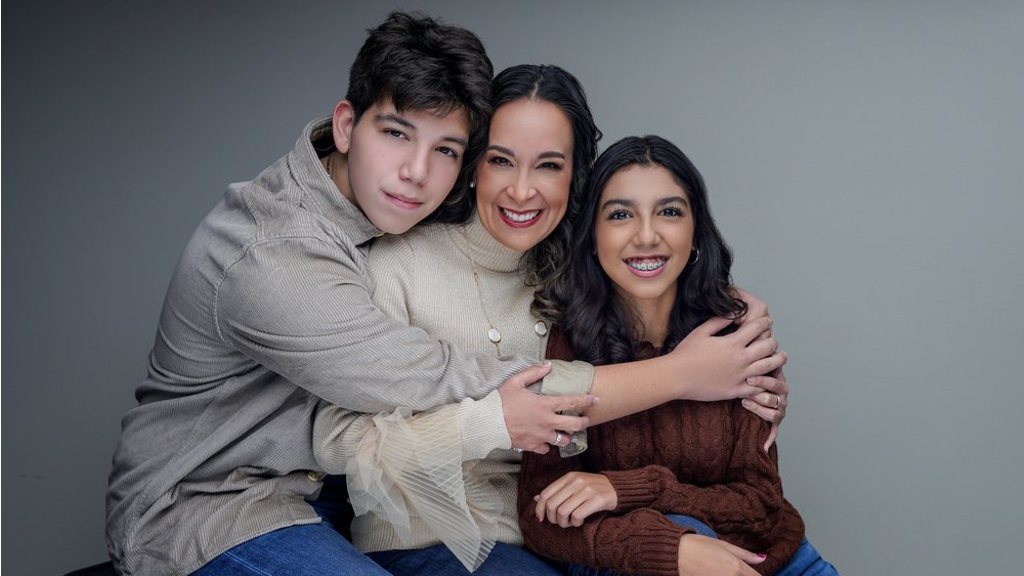 Visit the Monica De La Cruz For Congress Texas
Monica De La Cruz comes from humble beginnings. Her grandmother immigrated to the United States as a child to flee political injustice in Mexico. Monica's grandfather was a first-generation American, and proudly served in the U.S. Navy during WWII. Monica's mother, Norma, single handedly raised her and her brother in Brownsville. Growing up, Monica's family built strong foundations of perseverance, respect, and courage that motivated Monica to be involved in community leadership roles from a young age. She served as class president and head cheerleader at James Pace High School and as an altar server at St. Mary's Catholic Church. Living on the border and attending a public high school, Monica saw firsthand the effects of a broken immigration system and failed government policies.
Monica's mother knew the value of a good education and service to our county. Norma encouraged both of her children to apply to universities and consider military service. Monica attended the University of Texas at San Antonio, where she worked and took out student loans to put herself through college. Her brother, Carlos, served honorably in the Air Force and retired after 20 years of service. While at school, she became a UTSA Ambassador and Vice President of Alpha Kappa Psi Business Fraternity. Upon graduation, Monica felt compelled to learn more about her roots. She applied for a Spanish language studies program and attended La Universidad Nacional Autonoma de Mexico. After this experience abroad, Monica applied for an internship with Turner Entertainment and was selected out of 300 applicants. She went on to work with TNT and Cartoon Network Latin America in Atlanta, Georgia.
Visit the Monica De La Cruz For Congress Texas
Roots in the Rio Grande Valley
Monica decided she wanted to return to her roots in the Rio Grande Valley, where she eventually opened her own insurance agency. Monica found immediate success in her new venture, becoming the first new female agent in the Rio Grande Valley to earn the prestigious President's Club award, an honor bestowed upon the top 50 agents in the country.
Monica's tenacity is shaped by a history of resilient, independent women and men who proudly served their country. Monica's story includes one of struggle and opportunity. She used her life experience to fuel her desire to achieve the American Dream. Today, Monica owns several successful companies and is a proud small business owner. She currently lives in Edinburg with her two children.
Visit the Monica De La Cruz For Congress Texas