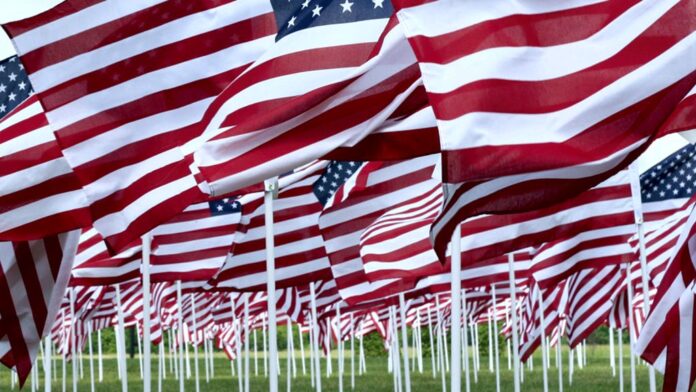 More than 120 retired flag officers are calling on Americans to rally and reject the nation's excessive embrace of a radical leftist agenda, particularly the "antiracism" efforts the left weaponizes to suppress dissent.
"Our nation is in deep peril. We are in a fight for our survival as a Constitutional Republic like no other time since our founding in 1776," wrote the prominent group of 124 retired generals and admirals. "The conflict is between supporters of Socialism and Marxism vs. supporters of Constitutional freedom and liberty."
The signatories, which include President Ronald Reagan's former National Security Adviser John Poindexter, President George W. Bush's former Deputy Undersecretary of Defense William Gerald Boykin, and retired Army Brigadier General Donald Bolduc, who is now running for Senate in New Hampshire, rail against a litany of left-wing pursuits showcased in the first 100 days of the new administration led by President Joe Biden, who has redefined what it means to run a far-left presidency.
The retired flag officers blasted the Democrats' assault on election integrity, pursuit of open borders, rampant Silicon Valley censorship, re-engagement with the Iran nuclear deal, dismissal of energy independence highlighted through the elimination of the Keystone Pipeline, weaponization of the military to gaslight the public of right-wing threats, excuses for left-wing anarchists in city streets, and the recent confusion over nuclear code procedures at the White House.
"Under a Democrat Congress and the Current Administration, our Country has taken a hard left turn toward Socialism and a Marxist form of tyrannical government," the officers wrote.
Biden has aggressively pursued this agenda in large part through the power of the pen, with no clear legislative mandate to enact a hard-left agenda given a November victory of less than 43,000 votes across three tipping-point states, an evenly divided Senate, and narrow six-seat majority in the lower chamber after unexpected Democrat losses in the House.
Read Full Article on TheFederalist.com