With each passing year, it can seem that cultural developments are only getting worse. The unending creativity and output of Western debauchery is one of its hallmark industries. "Live Your Truth" and "You Do You" asininities ensure that critical investigation about the goals of human nature are subjugated beneath the hierarchies of nerve endings and atomized "rights." A rejection of God's authority over creation explains one reason for our cultural plight. But cultural realities are forged by a complex milieu of ideas, personalities, and artifacts that build on one another in genealogical sequence to get us to where we are today.
Enter iconoclast Carl Trueman, who has written one of the most anticipated books of 2020. In The Rise and Triumph of the Modern Self: Cultural Amnesia, Expressive Individualism, and the Road to Sexual Revolution, Trueman explains how modern-day formulations of identity—the "Self"—have yielded a paradigm of personhood that is often weaponized for psychological, sexual, and therapeutic triumph. Any claim, then, that would threaten one's self-chosen sense of self-conception, sexual freedom, and therapeutic needs is not only improper, but possibly criminal.
Packed Intellectual History
It's difficult to distill 400 pages of complex intellectual history into a few paragraphs, but the title explains the overall thrust of the argument: intellectual, aesthetic, and cultural developments in Western culture have radically transfigured, by way of secular disenchantment, how modern men and women conceive of human identity and liberty and flourishing.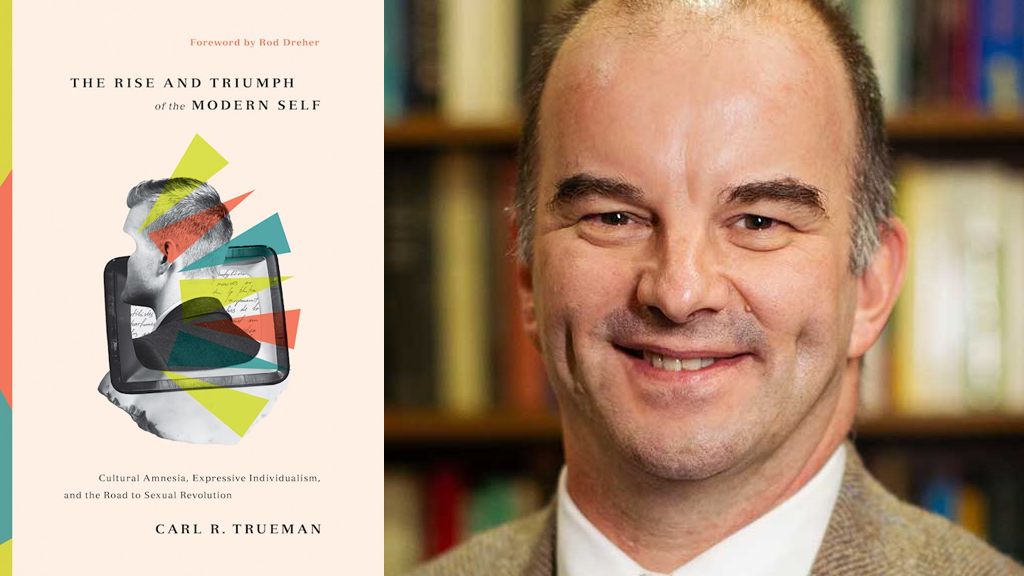 No longer does a person understand himself as made in God's image, but rather as someone whose identity is endlessly pliable according to his own desires and felt needs. The current zenith is the sexual revolution, whose anthropology ties human dignity and personhood to one's ability to live unencumbered from any tradition or moral restraint that would limit the fulfillment of desire or will. Trueman aims to explain the genealogical foundations of the sexual revolution's triumph.
Read Full Review on TheGospelCoalition.org