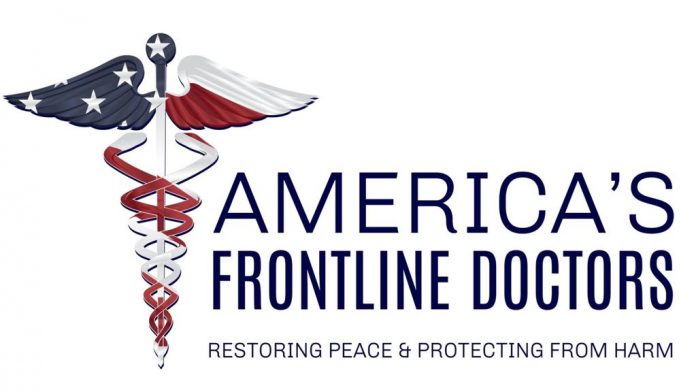 Lawsuit citing whistleblower's claim that the true deaths following vaccination are much higher than reported
America's Frontline Doctors—a nonprofit organization—filed a motion on July 19 seeking immediate injunctive relief to stop the emergency use authorization (EUA) of COVID-19 vaccines for three groups of Americans: anyone under 18 years old, anyone recovered from COVID-19, and those who haven't received informed consent as defined by federal law.
The motion was filed against Xavier Becerra, Secretary of the Department of Health and Human Services (HHS), and other defendants in a federal district court in the Northern District of Alabama.
"The emergency declaration and its multiple renewals are illegal," the complaint (pdf) alleges.
According to the Federal Food, Drug, and Cosmetic Act, when the Secretary of HHS declares that an emergency use is appropriate, the FDA (Food and Drug Administration) may then authorize unapproved use or EUA of the vaccines.
On Feb. 4, 2020, then-Secretary of HHS Alex Azar declared a public health emergency, saying that existing circumstances justify the emergency use authorization.
The complaint alleges that the legal requirements to issue and maintain COVID-19 vaccine EUAs are not met.
Firstly, there is no underlying emergency and no "serious or life-threatening disease or condition," the complaint notes.
According to defendants' death data, the CCP virus has an overall survivability rate of 99.8 percent globally, "on a par with the seasonal flu."
However, the defendants' data is deliberately inflated, the complaint alleges, saying that HHS has changed the rules applicable to persons responsible for writing death certificates and requires them to make cause of death determinations primarily attributable to COVID-19. From last March, death certificates indicated "COVID-19 [as] being the underlying cause more often than not."
The way in which COVID-19 is diagnosed—using magnified values from PCR tests, which were also authorized for emergency use—guarantees "an unacceptably high number of false-positive results," the complaint continued.
Secondly, COVID-19 vaccines are not effective in diagnosing, treating, or preventing a disease or condition, which fails another requirement for issuing and maintaining EUAs.
BY LI HAI
Read Full Article on TheEpochTimes.com