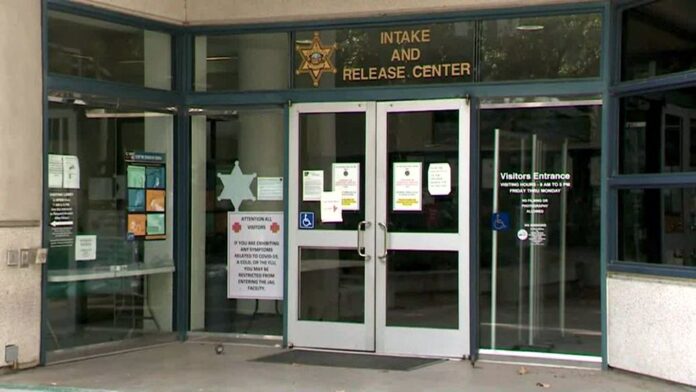 Please see my statement below following an order from the court mandating the release of more than 1,800 inmates from the Orange County Jail. pic.twitter.com/Y6PuIKVlPr

— OC Sheriff Don Barnes (@OCSheriffBarnes) December 12, 2020
ORANGE COUNTY, Calif. – The outgoing chair of the Orange County Board of Supervisors added her voice to criticism of a judge's ruling ordering Sheriff Don Barnes to reduce the county's jail population by half to allow for more social distancing among inmates during the COVID-19 pandemic.
Superior Court Judge Peter J. Wilson issued the order Friday in response to a lawsuit brought by the American Civil Liberties Union on behalf of inmates, some of whom have been released, who said they were particularly at risk due to underlying health conditions.
Michelle Steel, who won election last month to the 48th Congressional District, said the order placed county residents in greater danger of crime.
"As Chairwoman of the Orange County Board of Supervisors, it is my number one priority to ensure the public safety and security of the people of Orange County. This reckless order to release 50% of the jail population, over 1,800 inmates, onto the streets of Orange County, many of whom are pre-trial or have been convicted of violent crimes, threatens our safety and will endanger our communities," Steel said.
"Orange County has been implementing proper safety measures to protect our inmates from the virus. Under Sheriff Barnes leadership, there have been zero deaths in OC jails and only three hospitalizations. This move is unnecessary and does more harm than good," her statement concluded.
On Saturday, District Attorney Todd Spitzer blasted the ruling as well and pledged to support any effort to appeal it in court.
"A judge's ruling to reduce the inmate population in the Orange County jail system by half will release dangerous and violent criminals back into our neighborhoods to commit more crimes and victimize more people. This is not fearmongering; it is a fact," Spitzer's statement said.
Read Full Article on FoxLA.com