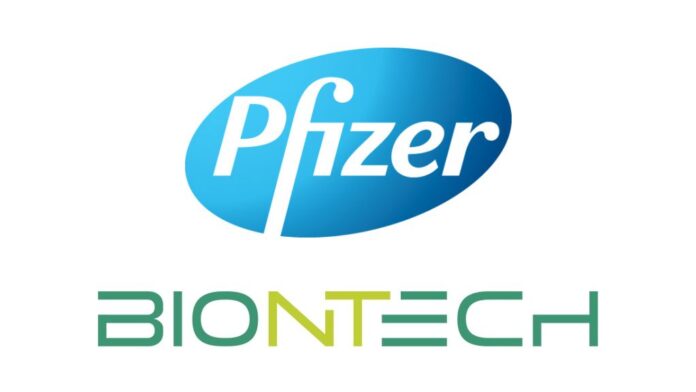 Pharmaceutical and biotechnology company Pfizer has sued a former employee for breaching her confidentiality agreement when she allegedly downloaded thousands of the company's files, some of which contained trade secrets and confidential information, to her personal devices and attempted to "cover her tracks."
In a complaint filed in the U.S. District Court for the Southern District of California, and obtained by NBC 7 San Diego, Pfizer accuses long-time employee Chun Xiao Li, the company's associate director of statistics in its Global Product Development group, of uploading over 12,000 files, including scores of confidential documents, to a personal Google Drive account and onto other personal devices from a company-issued laptop without permission.
The materials Li allegedly downloaded to her personal devices include a Sept. 24 presentation titled "E2E Clinical Development + Submissions Playbook" containing internal assessments and recommendations about the Pfizer-BioNTech COVID-19 vaccine, analysis regarding why the Pfizer and BioNTech relationship was successful compared to other partnerships, and the identification of critical data variables for drug studies and ways to manage them.
According to the complaint, Li allegedly downloaded the files between Oct. 23 and Oct. 26, 2021.
The complaint claims Li, who was hired in 2006 and worked at Pfizer's facility in La Jolla, California, initially cooperated with the investigation but then notified Pfizer she was resigning from the company, effective Nov. 24, 2021.
"Upon learning of Ms. Li's troubling conduct, Pfizer addressed it with her," plaintiffs wrote in the court filing. "Although Ms. Li initially gave the appearance of cooperation, it turns out that Ms. Li instead has misled Pfizer about what she took, how she took it, when and why she did it, and where those files (and possibly others) can be found today."
The complaint goes on to allege that Li, "went so far as to provide Pfizer's security team a decoy laptop, leading Pfizer to believe it was the one she used to download the 12,000 files from her Google Drive account," but that forensic analysis later confirmed it was not the same laptop that she had allegedly used.
"Ms. Li (or somebody else, including potentially DOES 1-5) likely remains in possession of the actual computer that contains those 12,000 files," the lawsuit states.
"Pfizer believes in robust, fair competition. It was specifically that sort of competition that led Pfizer and its competitors to develop different COVID-19 vaccines with record-breaking speed," the lawsuit states. "It would be unjust to permit Ms. Li and anybody with whom she may be working in concert to trade on Pfizer's successes and experience, whether at Xencor or elsewhere, by leveraging the numerous confidential Pfizer documents she took without permission and refuses to return."
Read Full Article on TheEpochTimes.com