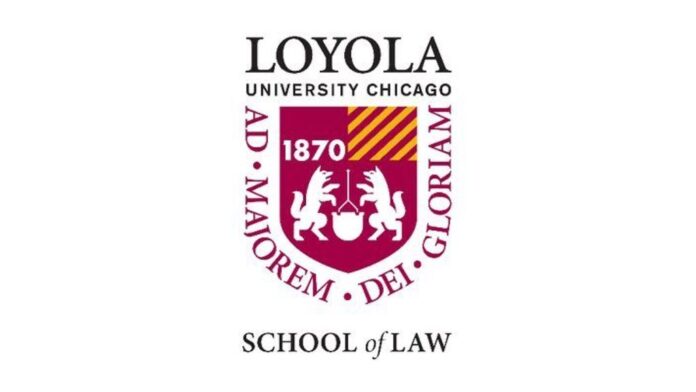 Published on December 1, 2019, Edward B. Foley's Preparing for a Disputed Presidential Election: An Exercise in Election Risk Assessment and Management article from the Loyola University Chicago Law Journal considers the possibility that a major dispute over the outcome of the 2020 presidential election could arise. This is possible even without foreign interference or some other extraordinary event, but rather just from the ordinary process of counting ballots. Building upon previous research on the "blue shift" phenomenon, whereby adjustments in vote tallies during the canvassing of returns tends to advantage Democratic candidates, it is easy to imagine a dispute arising if this kind of "blue shift" were consequential in the presidential race. Using examples from both Pennsylvania and Arizona, two states susceptible to significant "blue shifts" in previous elections, the article shows how the dispute could reach Congress, where it potentially might metastasize into a full-fledged constitutional crisis. The most frightening scenario is where the dispute remains unresolved on January 20, 2021, the date for the inauguration of the new presidential term, and the military is uncertain as to who is entitled to receive the nuclear codes as commander-in-chief. In order to avoid this risk, Congress should amend the relevant statute, 3 U.S.C. § 15.
Abstract
Congress could face a disputed presidential election triggered, not necessarily by foreign interference, but by the ballots counted after Election Night that cause the initial apparent winner to fall behind. If Congress receives conflicting submissions of electoral votes from the same state, the existing statutory and constitutional provisions for handling this conflict are ambiguous and vulnerable to partisan posturing. Bicameral deadlock, in which the Senate claims one presidential winner while the House claims the other, would resemble the disputed Hayes-Tilden election of 1876 in a way that Bush v. Gore in 2000 did not. This kind of bicameral deadlock, if it lasted until noon on January 20, 2021, would cause serious difficulties in the capacity of the nation to transition from one presidential term to the next pursuant to the rule of law. It is in the nation's best interest to confront this vulnerability now, in order to be in the best possible position to handle this kind of situation if it should arise.
INTRODUCTION …………………………………………………………………………..310
I. FROM NOVEMBER 3, 2020 THROUGH DECEMBER 14, 2020……. 315
A. What Could Happen………………………………………………………315
B. Analysis………………………………………………………………………….316
II. FROM JANUARY 6, 2021, THROUGH JANUARY 20, 2021…………..321
A. What Could Happen……………………………………………………….321
B. Analysis………………………………………………………………………….323
The Electoral Count Act…………………………………. 329
III. JANUARY 6, 2021, THROUGH JANUARY 20, 2021 ………………. 335
A. What Could Happen…………………………………………………….335
B. Analysis: The Arizona Alternative ……………………………….339
IV. THE ROLE OF THE SUPREME COURT IN POTENTIAL ELECTORAL COUNT CONTROVERSIES ……341
A. Before the Electoral College Meets on Monday, December 14 ………………………………………..343
B. Between December 14 and January 6 …………………….345
C. Between January 6 and January 20…………………………348
CONCLUSION……………………………………………………………………………350
APPENDIX ………………………………………………………………………………..351
A. Text of the Electoral Count Act………………………………….351
B. Existing Interpretations of 3 U.S.C. § 15………………… 356
C. Other Ambiguities Concerning 3 U.S.C. § 15 …………. 358
D. The Consequence of Not Counting Any Electoral Votes from a State? …………………………….359
E. Completion or Incompletion of the Electoral Count? ..360
F. The Relevance of the Twentieth Amendment? …………. 361
Introduction
"It is Election Night 2020.This time it is all eyes on Pennsylvania, as whoever wins the Keystone State will win an Electoral College majority. Trump is ahead in the state by 20,000 votes…
…In the morning, new numbers show Trump's lead starting to slip, and by noon, it is below 20,000. Impatient, Trump holds an impromptu press conference and announces:
I've won reelection.The results last night showed that I won Pennsylvania by over 20,000 votes. Those results were complete, with 100 percent of precincts reporting. As far as I'm concerned, those results are now final. I'm not going to let machine politicians in Philadelphia steal my reelection victory from me—or from my voters!
Trump insists, by tweet and microphone, "THIS THEFT WILL NOT STAND!!!" "WE ARE TAKING BACK OUR VICTORY."
So begins the saga over the disputed result of the 2020 presidential election."
Preparing for a Disputed Presidential Election: An Exercise in Election Risk Assessment and Management PDF
Preparing-for-a-Disputed-Presidential-Election

About Edward Foley
Edward B. Foley holds the Ebersold Chair in Constitutional Law at The Ohio State University, where he also directs its election law program.
His new book, Presidential Elections and Majority Rule (Oxford University Press, 2020), excavates the long-forgotten philosophical premises of how the Electoral College is supposed to work, as revised by the Twelfth Amendment to the U.S. Constitution, and then uses this historical analysis to provide a feasible basis for reform of state laws that would enable the Electoral College to operate according to majority-rule objectives it was designed to achieve.
His book Ballot Battles: The History of Disputed Elections in the United States (Oxford University Press, 2016) was named Finalist for the David J. Langum, Sr. Prize in American Legal History and listed as one of 100 "must-read books about law and social justice".
As Reporter for the American Law Institute's Project on Election Administration, Foley drafted Principles of Law: Non-Precinct Voting and Resolution of Ballot-Counting Disputes, which provides nonpartisan guidance for the resolution of election disputes. He has also co-authored Election Law and Litigation: The Judicial Regulation of Politics (Wolters Kluwer 2014).
During his fellowship at Stanford University's Center on Democracy, Development, and the Rule of Law, Foley wrote Due Process, Fair Play and Excessive Partisanship: A New Principle of Judicial Review of Election Law, 84 U. Chicago Law Review 655-758 (2017), which was cited in briefs in Gill v. Whitford and Benisek v. Lamone (the Supreme Court gerrymandering cases). His op-ed and other essays have appeared in the New York Times, Washington Post, Politico, and Slate, among other publications, and he frequently writes online commentary on election law issues of public interest.
Foley clerked for Chief Judge Patricia M. Wald of the U.S. Court of Appeals for the D.C. Circuit and Justice Harry Blackmun of the United States Supreme Court. He has also served as State Solicitor in the office of Ohio's Attorney General, where he was responsible for the state's appellate and constitutional litigation.
Professor Foley is a graduate of Columbia University School of Law and Yale College.