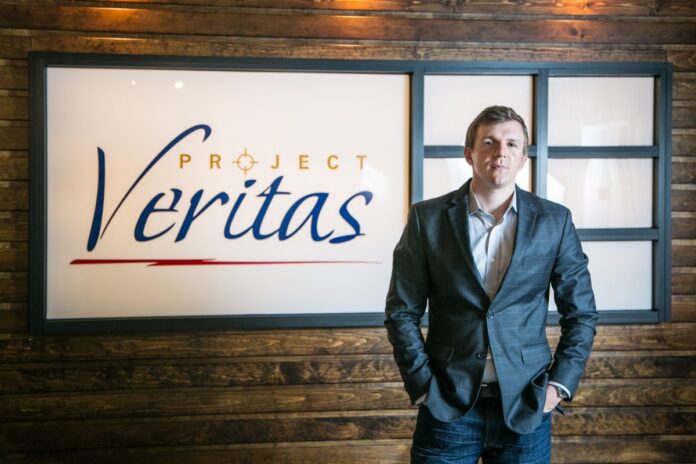 The Project Veritas' board of directors has said that founder James O'Keefe was "suspended indefinitely" amid a probe by a third-party auditor into his alleged "excessive" spending of donor funds for "personal luxuries."
In a statement on Feb. 20, the board of directors said that the founder of the journalism organization "decided to remove his belongings from Project Veritas headquarters," on Monday.
"The Board and Management made numerous attempts in the last 14 days to have a conversation with James, but he ignored our outreach and decided to instead leak private information to others, either by doing so himself or by proxy," they wrote.
They added that O'Keefe had been invited to meet with the board on Feb. 10 to discuss the "financial malfeasance that was discovered" but that he did not attend. Another board meeting is scheduled for Feb. 21 and O'Keefe has also been invited to attend, according to the board.
"There were two subjects that the Board wished to come to terms with James on: the company's long-term sustainability based on staff retention and morale, and the company's financial health—which has been a serious concern for several months now," the board said.
It then pointed to some examples of O'Keefe's alleged actions that were uncovered by Project Veritas leadership, including him supposedly "spending $14,000 on a charter flight to meet someone to fix his boat under the guise of meeting with a donor."
Other actions allegedly include accumulating $60,000 in losses from holding dance events; more than $150,000 "in Black Cars in the last 18 months," "thousands of dollars spent on DJ and other equipment for personal use" and more.
Pfizer Report Uncovers Concerns
The board noted that Project Veritas leadership has not yet concluded probing the "full scale of financial issues over the years" but that a preliminary review currently indicates that O'Keefe "has spent an excessive amount of donor funds in the last three years on personal luxuries."
O'Keefe founded the nonprofit journalism organization in 2011 to continue his undercover reporting work.
Read Full Article on TheEpochTimes.com