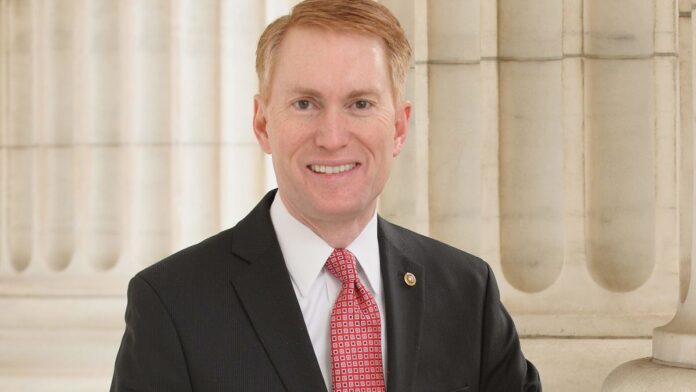 President Joe Biden has mulled removing tariffs on Chinese goods to curb goods prices amid soaring inflation, which Republican lawmakers have pointed out would worsen U.S. dependence on China.
"There's a lesson that we should have learned during the time of COVID, that we cannot be dependent on the communist Chinese government on our supply chain," Sen. James Lankford (R-Okla.) told NTD, an affiliate of Epoch TV.
"So [Biden]'s trying to solve a real problem that he's created by creating an even bigger problem for the United States in the long term, running back to China to be able to resolve this problem now," Lankford said.
"That makes us even more dependent on China in the long term," he added
Sen. Rob Portman (R-Ohio) also weighed in, citing the 2018 Section 301 Report into China's Acts, Policies, and Practices Related to Technology Transfer, Intellectual Property, and Innovation, which he said "has determined that China was not playing by the rules, [and is] involved in subsidizing with dumping and other unfair trade practices."
As a result, he said, Trump's "Phase 1" trade agreement with Beijing has not been fully implemented.
Portman further warned that lifting such tariffs would amount to "sending a message to China and to other countries around the world that when countries were found to be unfairly trading, there's not going to be a consequence."
"When they make a commitment to do something… and don't complete it, we should not reward that," Portman said.
He also said that such actions have a very minimal impact on inflation.
Solutions
Given the potential consequences that the move would bring about, Lankford proposed tackling the issue at home rather than reaching out to China.
"We need to have a policy that does work toward making things in America that deals with the regulations … that deals with the production issues that [Biden] doesn't want to deal with," he said.
"He should make it easier to produce in America, not easier to be able to actually go get it from China."
By Hannah Ng and Steve Lance
Read Full Article on TheEpochTimes.com