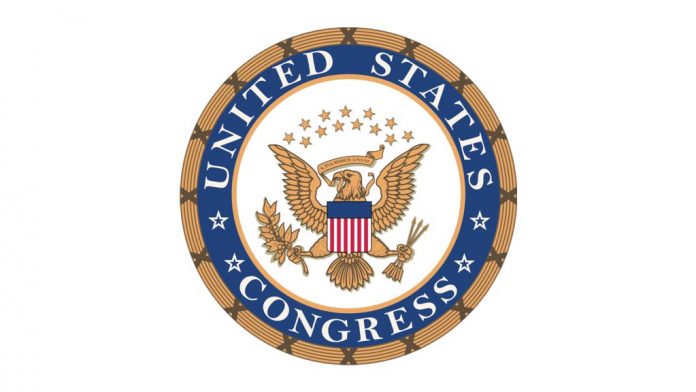 Bipartisan Legislation to Restore the Importance Placed on Civics Education in American Classrooms
Press Release
WASHINGTON, D.C. — Today, U.S. Representatives Rosa DeLauro (D-CT), Tom Cole (R-OK), and Earl Blumenauer (D-OR) joined by Senators Chris Coons (D-DE) and John Cornyn (R-TX) introduced the Civics Secures Democracy Act to restore the importance placed on civics education in American classrooms with targeted federal investments to support and expand access to civics and history education.
"Civic engagement is vital for the health of our democracy," said Senator Coons. "With expanded civics education in K-12 and higher education, this bill will equip new generations of Americans with a deeper understanding of their responsibilities as citizens and how to exercise their cherished rights. I am proud to work with Senator Cornyn and Representatives DeLauro, Cole, and Blumenauer on this bipartisan, bicameral effort to expand access to civics education and invest in the future of our democracy."
"The United States continues to be a model for the world because we are taught from a young age the merits of democracy, our Constitution, the Bill of Rights, and the civic duties that are inherently part of being an American," said Senator Cornyn. "This bill would help our schools inspire the next generation of public servants and teach all young Texans the value of freedom, and I'm glad to work with Sen. Coons on this bipartisan legislation."
"Over the last several decades, civics education in American schools has seen a significant decline," said Congresswoman DeLauro. "The divide in this country continues to grow as we neglect civics education and fail to build a nation adequately informed of our democratic principles, norms, and institutions. Now, more than ever, it is important that we work together, across the aisle to invest in our young leaders—to secure our democracy for future generations. This legislation does just that. I am proud to work with my colleagues—Republicans, Congressman Tom Cole and Senator John Cornyn, as well as Democrats, Congressman Earl Blumenauer and Senator Chris Coons—on this critical initiative to bridge the divide in the United States and invest in the future of our democracy."
"In order to preserve America's unique form of governance, prioritizing access to civics and history education is key," said Congressman Cole. "As a former history teacher, I believe that lack of knowledge of America's history is one of the greatest threats to preserving our republic and ensuring a prosperous future for generations to come. Indeed, when Americans have a deeper understanding of our nation's history and founding principles, they become more engaged citizens, who participate in our government the way our Founding Fathers intended."
"The events of recent weeks have illustrated how fragile the democratic process is. We need to help train young people to appreciate how our democracy works," said Congressman Blumenauer. "This effort has never been more important, and our legislation is an opportunity for the federal government to place money behind efforts to supercharge civics education."
"We are very grateful to the bi-partisan co-sponsors of the Civics Secures Democracy Act for recognizing that American history and civics are critical for K-12 schools right now and for the future," said iCivics Executive Director and CivXNow Coalition Advisory Council Chair Louise Dube. "The CivXNow coalition is deeply committed to a solution that meets the considerable need to build up these subjects alongside STEM and literacy, and we believe the Civics Secures Democracy Act is just that. We thank Senators Coons and Cornyn and Representatives DeLauro, Cole, and Blumenauer for their leadership on this issue."
Research shows that students who receive quality civics education are more likely to vote, discuss politics at home, complete college, and develop skills that lead to employment. These students are also four times more likely to give back to their communities through volunteering and working on community issues and are more confident in their ability to speak publicly and communicate with their elected representatives.
The Civics Secures Democracy Act would create a variety of grants to states, non-profits, institutions of higher education, and civics education researchers to support and expand access to civics and history education. Additionally, the legislation would strengthen the Truman Scholarship and Madison Fellowship foundations. It would also create a new fellowship named for revolution-era leader Prince Hall to strengthen and diversify the American history and civics teaching workforce. Finally, the bill would reauthorize and modernize an existing Higher Education Act grant program with an eye toward strengthening civics and history education and institutions' partnerships with local school districts.
This groundbreaking legislation specifically prohibits the use of the funds for the development of any national curriculum in American history or civics education.
A list of organization endorsements of this legislation is available here.
The full text of this legislation is available below and here.
A one-pager on the bill is available here.
A section-by-section on the bill is available here.
###
Civics Secures Democracy Act PDF
Brought forth in the House by Reps. Rosa DeLauro (D-CT 3) and Tom Cole (R-OK 4), and in the Senate by Sens. Chris Coons (D-DE) and John Cornyn (R-TX).
Civics-Secures-Democracy-Act