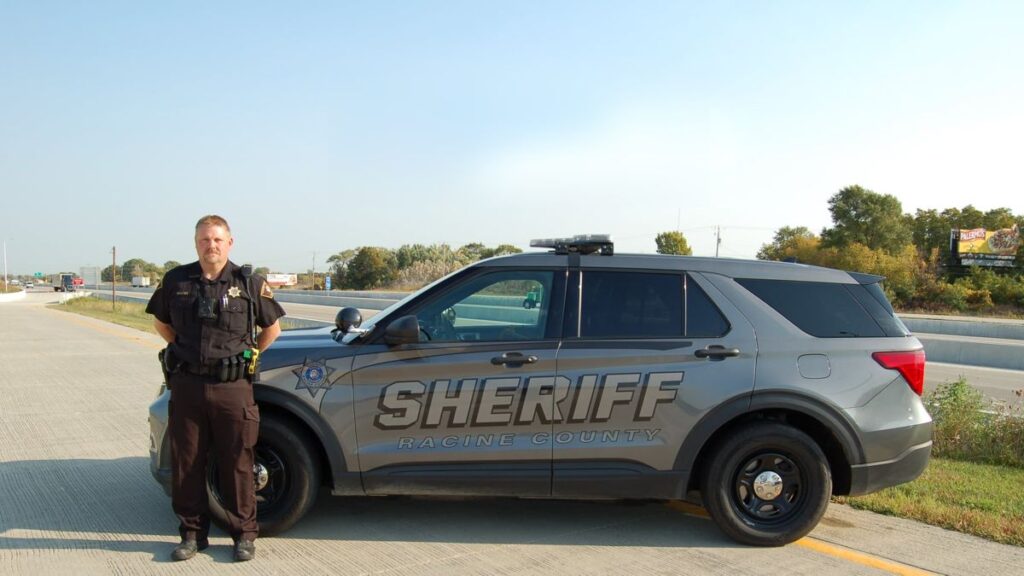 A Press conference by Sheriff Christopher Schmaling of Racine County, Wisconsin, unveiled results of an extensive investigation on statewide election law violations with implications throughout Racine County and throughout Wisconsin.
The news conference was held on Thursday, October 28, 2021, at 11:00 a.m., at the Sheriff's sub-station, located at 14116 Washington Ave., Sturtevant, WI. The news conference was open to the press/media only. The news conference was also available LIVE on the Sheriff's Facebook page.
Video footage of criminal action by Wisconsin Election Committee (WEC) operatives was shown at the press conference.
At the conclusion of the presentation, Sheriff Schmaling and the lead investigator answered questions and provide documentation which is provided in the PDF files below.
Voter Integrity Protecting Vulnerable Voters Timeline (PDF)
Timeline-one-page-Copy

Racine County Sheriff's Office Election Integrity Protecting Vulnerable Voters Presentation (PDF)
Election-Integrity-Presentation-Sheriffs-Office-Official-Dra