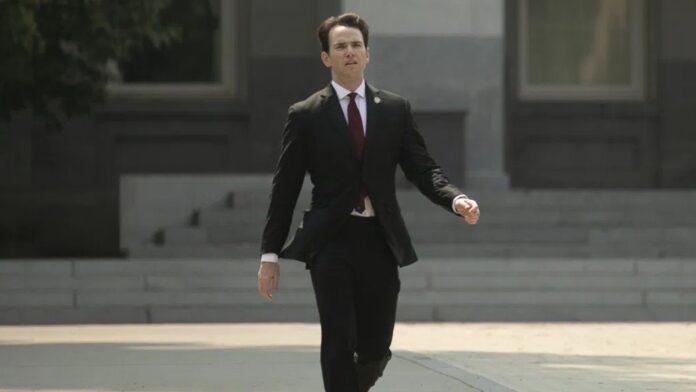 Assemblymember Kevin Kiley, a 35-year-old Rocklin Republican with degrees from Harvard and Yale, left a promising law career to run for a state Legislature so heavily dominated by Democrats as to render Republican votes almost meaningless.
"I would do it all over again if I had the opportunity," Kiley, who was elected in 2016, told me recently.
"I think that there is a sort of latent coalition that is center-right in nature that can be called together and … improve the quality of life for people in the state," he added. "I kind of got into politics with the hope that I could be a voice that could sort of try to lead the state in that direction."
In recent months, Kiley has become one of Democratic Gov. Gavin Newsom's chief antagonists in the Legislature.
He keeps a running list of the more than 400 laws and regulations affected by the 52 executive orders Newsom has issued since declaring a state of emergency for the pandemic. He introduced a resolution to end Newsom's emergency power. He sued Newsom over the constitutionality of a vote-by-mail executive order. He introduced a bill that would prevent Newsom from filling Kamala Harris' Senate seat if she's elected vice president by calling a special election instead.
And as the 2020 legislative session ended two weeks ago, he asked Newsom to call a special session so lawmakers could "be a co-equal partner with you in decisions that will impact the lives of 40 million Californians."
"I think definitely (Kiley) has made his mark during the COVID crisis, calling attention to … not giving the governor too much power … and the Legislature's role to get back in there and represent people," Assembly Republican Leader Marie Waldron told me. "He was the voice on that."
A spokesman for the governor said Newsom "has carefully used the authority the Legislature afforded him through the Emergency Services Act to safeguard public health and promote effective, continued operation of government through this unprecedented global health emergency."
Both Kiley's resolution to end Newsom's emergency power and his bill to prevent the governor from filling U.S. Senate vacancies died. Neither was brought to a vote. 
Read More about Kevin Kiley on CalMatters.org