The new film "Top Gun: Maverick" is earning praise not only for being better than its 1986 predecessor, but for standing up to the Chinese Communist Party, after the film's producers reinstated a Taiwanese flag on the bomber jacket worn by Tom Cruise's Navy pilot character.
In the original "Top Gun" film, Cruise's character, Pete "Maverick" Mitchell, wears a bomber jacket with Taiwanese and Japanese flag patches. However, both flags were replaced with emblems when the sequel released a trailer in 2019.
There's a new Top Gun movie coming out. And Maverick is wearing the same leather jacket – only this time it's Communist Party of China-approved, so the Japanese and Taiwanese flag patches are gone (screenshot on right is from the new trailer)… pic.twitter.com/gUxFNFNUKX

— Mark MacKinnon (@markmackinnon) July 19, 2019
Since then, there has been speculation that the Chinese Communist Party (CCP) may have influenced the decision to remove the flags, as the movie was partly produced by Tencent Pictures, the film-making arm of Chinese tech giant Tencent. The company is known for complying with Beijing's censorship rules in China and extending its monitoring and censorship to U.S. users through its popular messaging app WeChat.
The flags have reappeared in the version of the film released worldwide last week. As of May 30, the film had grossed $156 million in the United States and $282 million worldwide.
In Taiwan, the "Top Gun" sequel has also been a hit, grossing over NT$81.5 million (about $2.8 million) in the five days after its May 25 release, according to Taiwan's Central News Agency. Some Taiwanese moviegoers have since taken to Facebook to express excitement about seeing their flag on Maverick's jacket on the big screen.
The movie hasn't secured a release date in China, and the Chinese regime's censors are likely to block the film from reaching theaters over the inclusion of the Taiwanese flag. The CCP sees Taiwan as a part of its territory and rejects anything that might suggest the island is a de facto nation-state.
Chris Fenton, a long-time Hollywood executive and film producer, recently said on Twitter that the decision by the "Top Gun" sequel to restore the flags was an encouraging sign.
"Risk/reward calculus for #China's market now murky," he wrote. "Result: #Hollywood can [have] #FreeSpeech & #FreedomOfCreativity again."
In a separate tweet, Fenton declared that Hollywood is "fighting back," pointing to the "Top Gun 2" decision as well as Marvel's decision to include "a newsrack belonging [to] The Epoch Times" in the recent "Doctor Strange" sequel.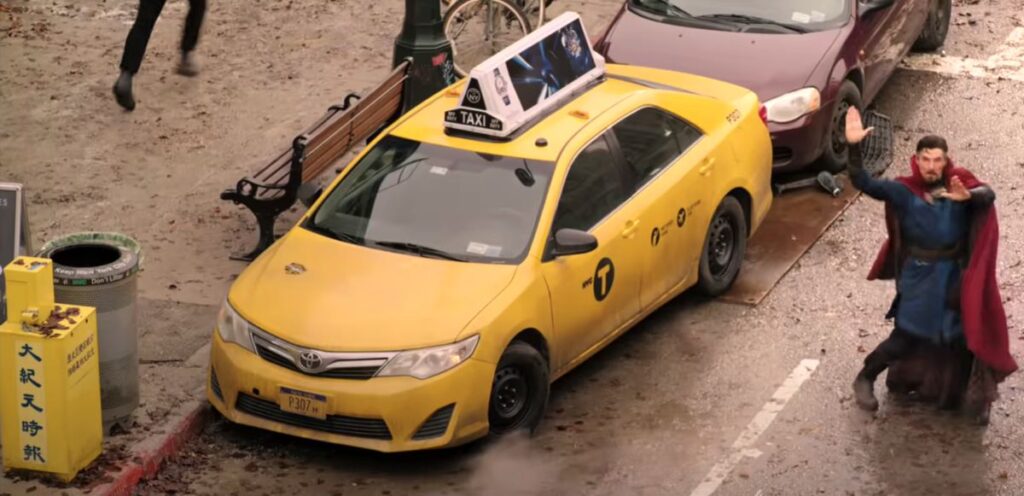 By Frank Fang
Read Full Article on TheEpochTimes.com