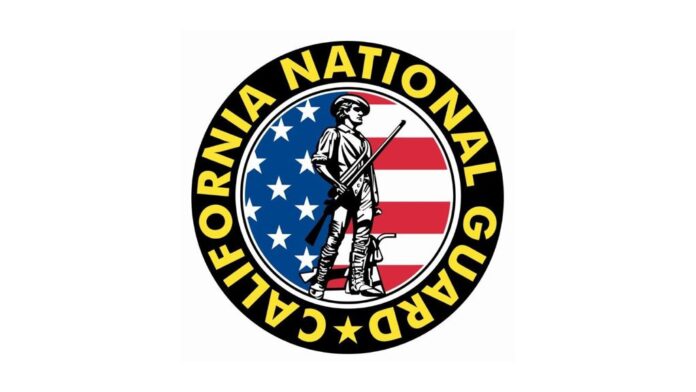 Turmoil has gripped the leadership ranks of the California National Guard, with the firing of the general who commanded its air branch, the suspension of a second key general, and new limits placed by Gov. Gavin Newsom on the organization's use of fighter jets for civilian missions.
Newsom's office and the head of the Guard, Maj. Gen. David S. Baldwin, refused to provide details on the reasons behind the recent leadership changes other than a statement from the Guard saying that the organization "is committed to facilitating a positive working environment for all of its members, regardless of gender and ethnicity."
The air branch's former commander, who was forced out two weeks ago, told the Los Angeles Times he did nothing wrong and said Baldwin had "lost touch with reality."
The abrupt actions against the two generals mark the second major shake-up in California's Military Department in as many years. And they were announced on the heels of a Times report that Guard members were concerned that their leaders had readied an F-15C fighter jet last year for a possible mission in which the aircraft would fly low over civilian protesters to frighten and disperse them.
Baldwin denied that the jet was placed on an alert status for that purpose, and a Newsom spokeswoman said the governor would never authorize such a mission. Erin Mellon said in a statement to The Times that Newsom wanted to be "crystal clear" about restrictions on the use of military aircraft for domestic missions.
"The governor has directed his Office of Emergency Services, in collaboration with the California National Guard, to review and assert definitive and unmistakable parameters for authorizing and using military aircraft under the State Emergency Management System, while reverting F-15 aircraft to a reduced state of readiness for civil support missions," the statement said.
Mellon provided Guard memos saying fighter jets have been used a few times in the past to quickly survey earthquake damage. She did not answer several questions regarding the use of the F-15C last year, including whether it was placed on an alert status for earthquakes or other natural disasters.
The Los Angeles Times | By Paul Pringle and Alene Tchekmedyian
Read Full Article on Military.com