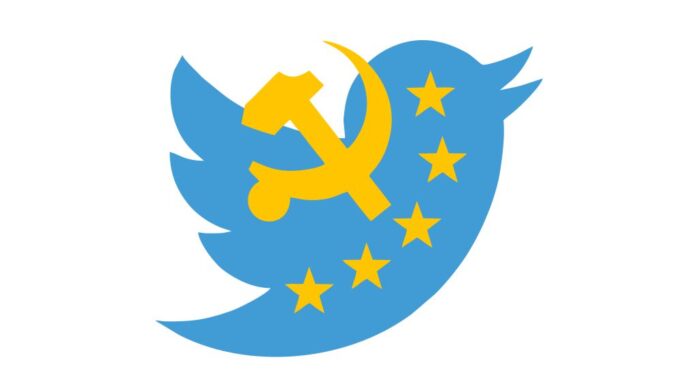 Media company Grabien News was suspended by Twitter over the weekend for posting a video of House representatives criticizing pharmaceutical corporations, its founder said.
Grabien founder Tom Elliott wrote on Twitter Friday that Grabien was suspended for paraphrasing Rep. Andy Biggs (R-Ariz.).
"Big Pharma Won't Consider Therapeutics Like HCQ or Ivermectin Because of Economic Interests," the post read. It had an attached link to a video containing the congressman's comments.
Elliott included a screenshot statement from Twitter, which sent him a boilerplate message that Grabien was suspended for "violating the policy on spreading misleading and potentially harmful information related to COVID-19," which Elliott described as "next-level Twitter absurdity."
Next-level @Twitter absurdity. My company's account — @GrabienMedia — was just suspended for … quoting a congressman (@RepAndyBiggsAZ) pic.twitter.com/b2WqArtPrs

— Tom Elliott (@tomselliott) December 31, 2021
"Obviously, in this case, quoting an elected leader on an issue that matters to everyone is important and newsworthy, regardless of whether you agree," Elliott further said. "And I can't help but add that his basic point was once mainstream among progressives."
The Grabien founder continued to say: "I've appealed, making this point. However I have no confidence in Twitter doing the right thing and acknowledging this tweet did not violate its terms & conditions."
The Epoch Times has contacted Twitter for comment.
With the suspension, it suggests Twitter is aiming to crack down on COVID-19- or vaccine-related posts and content that run contrary to mainstream views on the matter.
Dr. Robert Malone, who helped develop the mRNA technology for the vaccines, was suspended last week for allegedly violating Twitter's terms and conditions. And on Sunday, Rep. Marjorie Taylor Greene's (R-Ga.) personal Twitter page was suspended for similar reasons, she wrote on social media site Gettr.
"We permanently suspended Marjorie Taylor Greene for repeated violations of our COVID-19 misinformation policy," a Twitter spokesperson said in a statement on Sunday. "We've been clear that, per our strike system for this policy, we will permanently suspend accounts for repeated violations of the policy."
Malone, meanwhile, told The Epoch Times that his account—which had more than 500,000 followers—was permanently suspended with no forewarning. That was days before Malone conducted an interview with popular podcaster Joe Rogan.
It came weeks after former New York Times journalist Alex Berenson filed a lawsuit against Twitter after his account, which also had amassed hundreds of thousands of followers, was banned.
Last month, former CEO Jack Dorsey resigned from his position at Twitter, sparking fears the San Francisco-based company would take a more hard-line stance on what content can be posted. Long-time Twitter employee Parag Agrawal, who previously made comments critical of free speech, took over as CEO after Dorsey's departure.
Read Original Article on TheEpochTimes.com