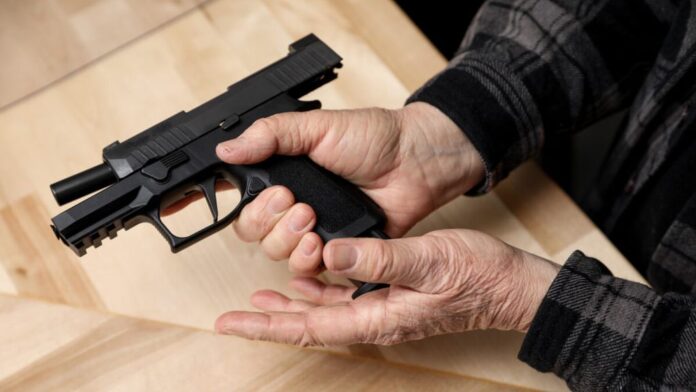 Gun sales in the United States in May were the highest on record except for May 2020, according to an analysis of government data.
Over 1.3 million background checks were conducted for the sale of a firearm, the second-highest figure for May except for May 2020, when 1.6 million background checks were conducted, according to the National Shooting Sports Foundation.
Including the data from May, this year's gun background checks are on pace to exceed last year's, the gun trade industry group said.
The foundation takes data from the FBI's National Instant Criminal Background Check System and breaks out checks done solely for gun purchases.
Other checks are done for permits.
"The continued record level of background checks for firearm sales demonstrates that Americans are voting with their wallets when it comes to firearm ownership and their Second Amendment rights. These figures are hardly surprising to the firearm industry which is battling against the Biden administration's attacks on gun rights of law-abiding citizens," Mark Olivia, director of public affairs for the foundation, told The Epoch Times in an email.
"Americans are exercising their right to keep and bear arms before this administration oversteps their Constitutional authority to deny that right," he added.
The full number of background checks in May, 3.2 million, was a 4.6 percent increase from the full number in May 2020. However, that number was the lowest since September 2020, as the unprecedented gun-buying wave that started in March 2020 keeps slowing down.
The number of checks soared to nearly 4.7 million in March of this year but have dropped in each of the following months. The checks done for gun purchases alone hit 2.3 million in March 2020 and 2 million the following March.
Surveys show a slew of first-time buyers are driving the surge. Some are Democrats.
Read Full Article on TheEpochTimes.com