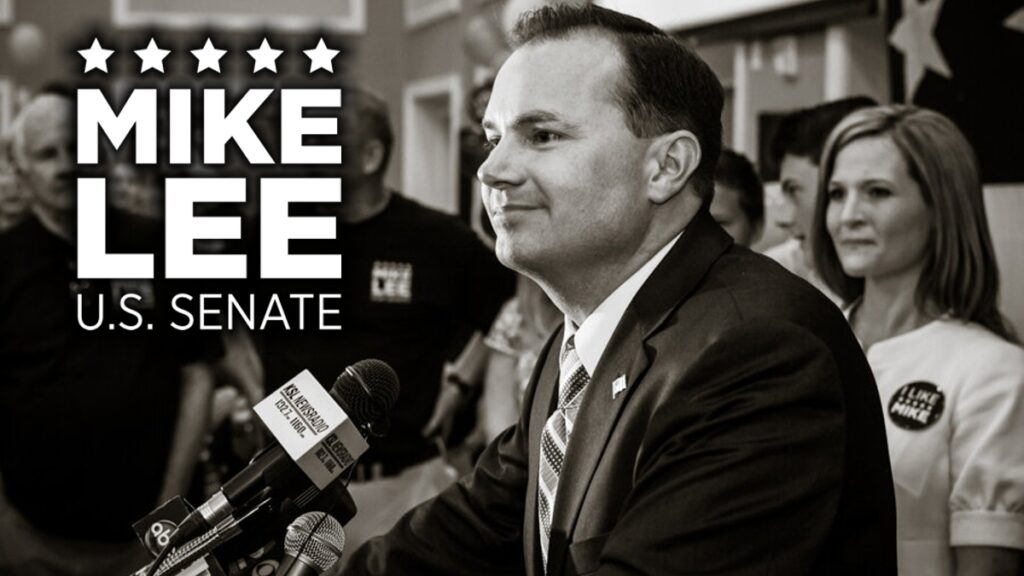 Incumbent U.S. Sen. Mike Lee (R-Utah) will face two Republican opponents in Utah's June 28 primary in what might turn out to be a challenging reelection bid.
In 2010, Lee sailed into office on a Tea Party wave after defeating three-term incumbent Sen. Bob Bennett in the Republican primary. He was reelected in 2016, trouncing Democrat rival Misty Snow with nearly 68 percent of the vote.
This time, Lee has stiff opposition in Republican candidates Becky Edwards, a former Utah state representative, and business executive Ally Isom.
However, Utah U.S. Sen. Mitt Romney, who made an unsuccessful run for president in 2016, has yet to endorse any candidate, saying he is friends with all three, according to news reports.
Democrats Back Independent
There are no Democratic candidates in Utah's 2022 midterm Senate race.
Instead, Utah's Democratic Party has thrown its support to former undercover CIA officer Evan McMullin, an independent, giving him potential to unseat Lee through an independent coalition of voters.
McMullin captured 22 percent of the Utah vote when he ran for president against Donald Trump in 2016. Some political observers, however, view McMullin's anti-Trump stance as helping Democrats.
McMullin began his campaign in October 2021 on a platform of 12 principles, including reaffirming the country's founding ideals, defending the Constitution, and honest government.
"These 12 principles have inspired my campaign to replace Mike Lee and represent Utah in the U.S. Senate. They are essential for helping America move beyond the division and extremism that we see today," McMullin states on his campaign website.
The United Utah Party endorsed McMullin for the U.S. Senate seat. He's raised $1.8 million in campaign donations to date.
Edwards, a conservative Republican, hopes to unseat Lee in the primary by bringing her four terms as a state representative to the table.
"Being a public servant means working tirelessly for our state alongside constituents and fellow leaders to solve problems," Edwards says on her website. "That is exactly what I've done for my entire career."
By Allan Stein
Read Full Article on TheEpochTimes.com