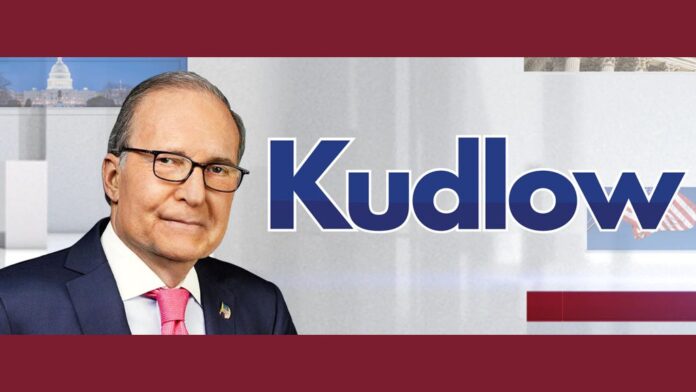 Larry Kudlow serves as the host of Fox Business News' Kudlow, a weekly series that features financial market analysis, roundtable discussions on the policies impacting the domestic and global economies and news-making interviews with business influencers across the world (Weekdays at 4PM and 7PM/ET).
As a White House Economist under the Reagan and Trump administration, Larry Kudlow will take viewers on a journey of his vision of the American economy.
About Larry Kudlow
Lawrence A. Kudlow serves as Assistant to the President for Economic Policy and Director of the National Economic Council. He leads the coordination of President Donald J. Trump's domestic and global economic policy agenda.
During President Trump's campaign, Mr. Kudlow served as a tax and economic advisor.
Prior to the White House, Mr. Kudlow was a CNBC Senior Contributor and host of CNBC's primetime show "The Kudlow Report." He also served as chief economist and senior managing director of Bear Stearns & Company.
During President Reagan's first term, Mr. Kudlow was associate director for economics and planning at the Office of Management and Budget, where he was engaged in the development of the Administration's economic and budget policy.
He started his career at the Federal Reserve Bank of New York.
Mr. Kudlow has been a nationally syndicated columnist. He was a senior editor of National Review magazine, as well as a columnist and economics editor for National Review Online. He is also the author of "JFK and the Reagan Revolution: A Secret History of American Prosperity" and "American Abundance: The New Economic and Moral Prosperity."
He previously served as the president of St. Patrick's Church Parish Council in Redding, Connecticut and on the Fordham University Board of Trustees. Mr. Kudlow has won numerous awards, including the Bishop's Humanitarian Award from the Catholic Charities of Brooklyn & Queens, the New York Police Department Holy Name Society's Lifetime Achievement Award, and the Ambassadors for Mission Award from the Pontifical Mission Societies of the United States.
Mr. Kudlow was educated at the University of Rochester and Princeton University's Woodrow Wilson School of Public and International Affairs.
Read Original Biography on SIFMA.org