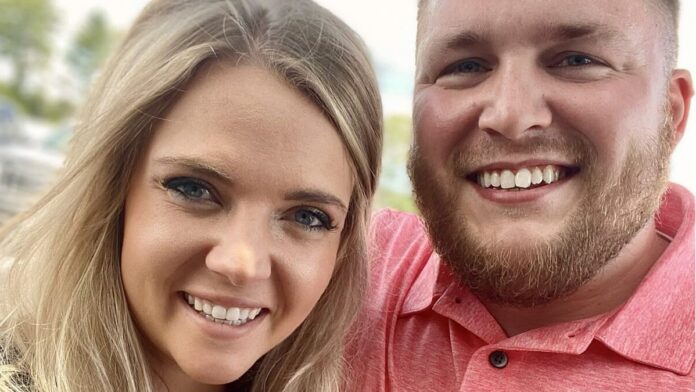 After nearly a year in jail, court motion seeks his release
Maybe it was the death threat delivered by a fellow law-enforcement officer while he stood shackled in belly chains.
Perhaps it was being described as a "terrorist" by a federal judge who will preside over his trial.
It could have been being released on bail by a U.S. magistrate judge in Tennessee, only to be ordered held until trial by a U.S. district judge in Washington D.C.
Former sheriff's deputy Ronald Colton McAbee, 28, of Tennessee, has faced a difficult road since being indicted for alleged criminal actions at the U.S. Capitol on Jan. 6, 2021.
Arguably the most trying situation for McAbee was being denied bail for nearly a year based on video evidence that his attorney now says exonerates him.
"What makes the government's case weak is the fact that the videos actually exonerate Mr. McAbee of the very allegations made against him, and Mr. McAbee is motivated to appear for trial, take the stand and narrate those videos for [the] jury," wrote attorney William Shipley in a May 2022 motion to have his client released from jail.
McAbee, a former sheriff's deputy in Tennessee and Georgia with more than seven years of law-enforcement experience as a deputy and correctional officer, was charged by federal prosecutors with seven alleged crimes.
Charges included assaulting, resisting, or impeding a federal officer, two counts of civil disorder, entering and remaining in a restricted building or grounds with a deadly or dangerous weapon, disorderly and disruptive conduct in a restricted building or grounds with a deadly or dangerous weapon, engaging in physical violence in a restricted building or grounds with a deadly or dangerous weapon, and committing an act of physical violence in the Capitol grounds or buildings.
McAbee was outside the Lower West Terrace tunnel during some of the worst violence on January 6. Several times he tried to render lifesaving aid to a dying Rosanne Boyland, 34, of Kennesaw, Georgia. His interactions with Metropolitan Police Department officers resulted in most of the charges and served as justification for a D.C. judge to jail him until trial.
Read Full Article on TheEpochTimes.com