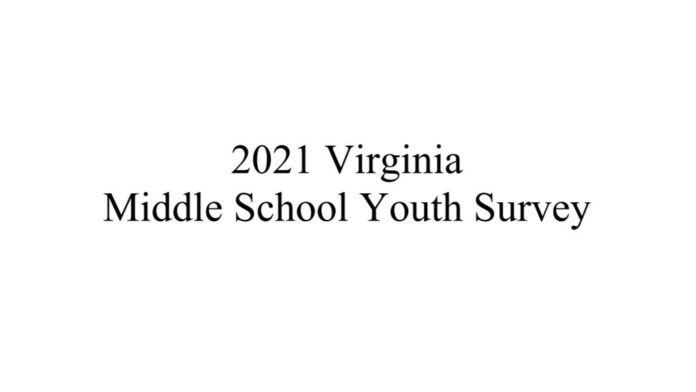 'It's normalizing really dark things'
Virginia parents are raising concerns over what they feel is an "extremely invasive" survey being given to school students that promotes "early sexualization."
According to its website, the Virginia Department of Health is conducting the survey "in collaboration with the Virginia Foundation for Healthy Youth, with support from the Department of Education." It is funded "through a five-year grant provided by the Centers for Disease Control and Prevention."
"The Department of Health will be gathering information about the health risk behaviors of youth. The Virginia Youth Survey (VYS) has been developed to monitor priority health risk behaviors that contribute markedly to the leading causes of death, disability, and social problems among youth and adults within the Commonwealth of Virginia. The survey is administered every odd year in randomly selected Virginia public schools."
Michael Leaser, director of external relations and community relations for The Family Foundation and resident of Fairfax County, Virginia, is concerned about the overreach of the survey.
"For us, one of the core areas is parental rights," Leaser told The Epoch Times. "From our perspective, parents bear the ultimate primary responsibility for the children's education. We, as parents, permit public schools to educate our children, but it's ultimately our responsibility. Frankly, for some of these questions we're concerned about them even being asked. We think they're a little too personal."
The middle school children survey (pdf) asks questions many parents feel are invasive and/or subjective that could be easily misinterpreted by young children.
(See Question 6 in PDF below)
One question Leaser cited asked the child if their parents ever "threatened, bullied you or teased" them. "Those words have different implications," Leaser said. He is also opposed to one question asking an eighth-grader if they're transgender. "Some kids may not even quite understand that kind of question so I'm concerned as a parent," Leaser said.
Cheryl Onderchain, a Loudoun County resident, chair for the Loudoun County chapter of Moms For Liberty, and parent of twin daughters in the Loudoun County Public Schools (LCPS) system, is also troubled by the survey.
"Asking them about their gender, their feelings, and sexual questions like did you drink before having sex the last time? I mean, thanks for giving our teenagers ideas! There's questions about drugs, drug use, probably drugs my kids don't even know what they are. Questions about their weight. I mean, way to give teenage girls a complex about their weight. Crazy," Onderchain told The Epoch Times.
(See Questions 42 and 43 in PDF below)
2021VAM-Questionnaire-1

Read Full Article on TheEpochTimes.com