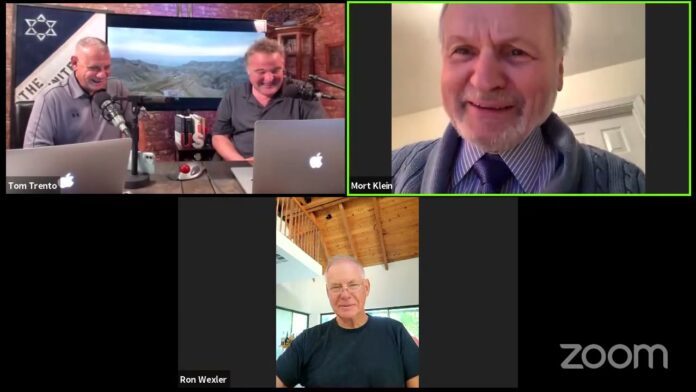 ZOA National President Morton A. Klein joins Tom Trento to discuss the dangers of rockets reigning down on innocent civilians, families, children, communities that are a mix of farmers and businesses, and the truth about the Sheikh Jarrah neighborhood issue causing the newest Israeli-Palestinian conflict.
About Morton A. Klein
Morton A. Klein is National President of the Zionist Organization of America (ZOA), the oldest pro-Israel group in the U.S., founded in 1897.  Mr. Klein is widely regarded as one of the leading Jewish activists in the United States.  Morton Klein is a child of Holocaust survivors, born in a displaced persons camp in Gunzberg, Germany.
The national Jewish weekly, "The Forward" named Morton Klein one of the top five Jewish leaders in the U.S. today, stating "It's impossible to deny that Klein has been extraordinarily effective." The U.S. Department of State has awarded Klein a "Certificate of Appreciation" "in recognition of outstanding contributions to national and international affairs," after he delivered a major address there. He is a member of the International Board of Governors of Ariel University in Israel.
About the Zionist Organization of America
Founded in 1897, the Zionist Organization of America (ZOA) played a key role in the Jewish State's re-establishment. Today, ZOA is the leading major American Jewish organization courageously defending Israel and the Jewish people; fighting against all forms of antisemitism, including anti-Jewish boycotts; and promoting the Jewish people's lawful right to live in and settle historic Jewish lands.
ZOA exposes that a Palestinian state would endanger Israel's existence; presents the facts about the Arab/Islamic war against Israel; and combats the anti-Israel lie that Israel is an "occupier" of her own land. ZOA spearheaded long, successful battles to move the U.S. embassy to Jerusalem, to obtain U.S. recognition of Israeli sovereignty over the Golan Heights, to deport Nazi war criminals, to apply federal civil rights protections to Jewish students, and more. ZOA provides free legal assistance and programs to pro-Israel students at numerous college campuses. ZOA's bold, unapologetic voice has a significant impact on public discourse and policy.