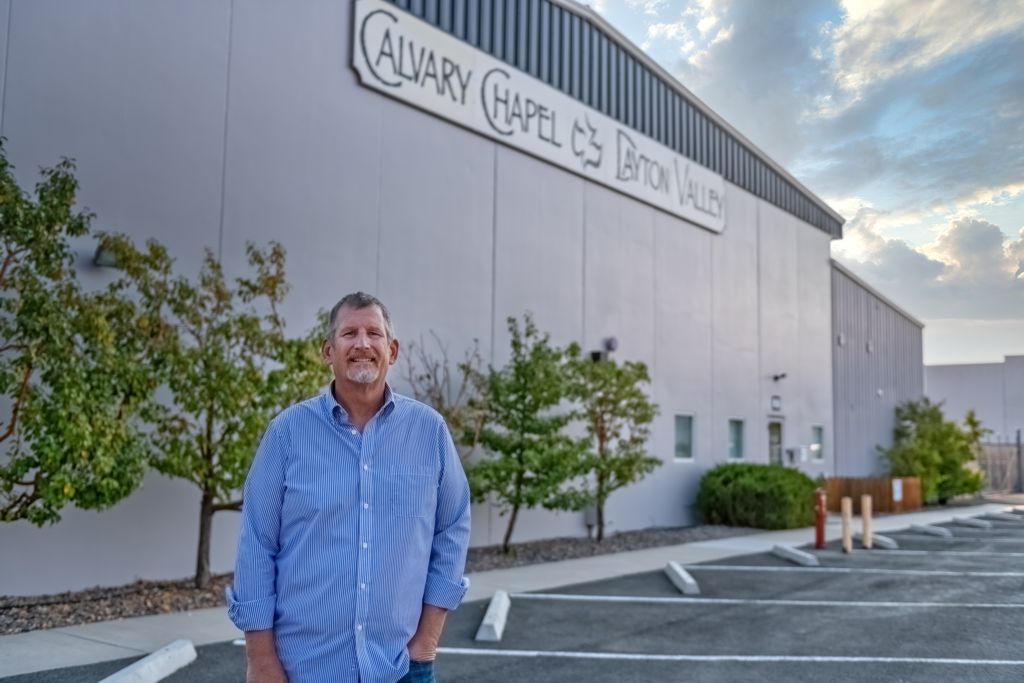 A provision of Nevada Gov. Steve Sisolak's COVID-19 executive order unconstitutionally treated religious congregations different from many secular gatherings.
Churches deserve fair and equal treatment. It is always wrong for government officials to treat churches differently than similarly situated secular businesses and organizations. That's why Alliance Defending Freedom (ADF) filed a lawsuit in Nevada on behalf of Calvary Chapel Dayton Valley, a church in Dayton, Nevada.
Pastor Garry Leist and his congregation at Calvary Chapel Dayton Valley in Dayton, Nevada willingly stood up for their constitutional freedoms and along with the help of the ADF, a lawsuit was filed on behalf of the church. The lawsuit was originally filed in May 2020 against Nevada Governor Steve Sisolak and on June 22, 2020  ADF asked the U.S. Court of Appeals for the 9th Circuit to halt Gov. Sisolak's unconstitutional church gathering ban.
Govenor Sisolak allowed casinos and other entities to open, but not churches.
Calvary Chapel also filed two petitions with the U.S. Supreme Court asking it to declare Nevada Gov. Steve Sisolak's coronavirus restrictions on churches unconstitutional. The Supreme Court has not yet addressed the second petition , though it did decline to immediately halt Nevada's restrictions when Calvary Chapel filed an emergency motion in July 2020.
In a strong dissent to that decision, Justice Samuel Alito wrote: "The Constitution guarantees the free exercise of religion. It says nothing about the freedom to play craps or blackjack, to feed tokens into a slot machine, or to engage in any other game of chance."
It was disappointing that the Supreme Court denied Calvary Chapel's request for relief, however, ADF continued to fight for Calvary Chapel and the rights of all churches in Nevada. On December 8, 2020, ADF attorneys represented Calvary Chapel before the 9th Circuit. And on December 15, 2020 the 9th Circuit ruled in Calvary Chapel's favor.
The 9th Circuit Court of Appeals reversed its ruling citing the Supreme Court decision in New York as a reason for reversal. The SCOTUS decision ruled that Governor Andrew Cuomo's executive order discriminated against places of worship by placing hard attendance caps on the services. 
The 9th Circuit panel compared Governor Sisolak's executive order to Cuomo's and decided the hard caps treated "numerous secular activities and entities significantly better than religious worship services."
The panel concluded its ruling by returning the case to lower courts for further proceedings.
After the U.S. Court of Appeals for the 9th Circuit's decision struck down Nevada Gov. Steve Sisolak's coronavirus restrictions treating churches more harshly than other casinos and other venues, ADF Senior Counsel and Vice President of U.S. Litigation, David Cortman, stated the following:
"This is a significant win. There is no constitutional right to gamble, but there is one that protects attending worship services. The government has a duty to respect the First Amendment, so it can't single out churches for harsher treatment than secular activities. Today, the 9th Circuit made clear that, at a minimum, Calvary Chapel Dayton Valley can't be treated more harshly than Nevada's casinos, bowling alleys, retail businesses, restaurants, and arcades. Such disparate treatment is both illogical and unconstitutional."
Calvary Chapel Dayton Valley v. Steve Sisolak as Governor of Nevada
20-16169