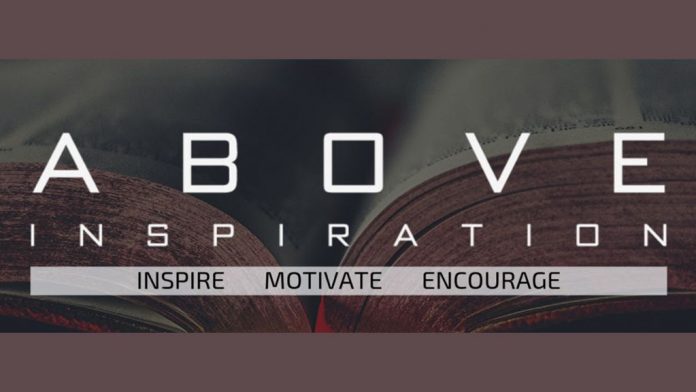 With God all things are possible. Above Inspiration offers this wonderful collection of inspirational and motivational videos will inspire you to reach for your dreams by trusting in God and building your faith in Him.
LET GO & TRUST GOD | Overcoming Worry
God wants us to be free from worry. Anxiety and worry occur when we choose to rely upon our own strength rather than upon God. Trust in God and give all your worries to Him.
PUT GOD FIRST
We must put God first and make Him our first priority!
TRUST GOD
You may be going through a hard time right now but God knows what He is doing. God knows what is best for you. He can see the end result. One day you will see God's purpose behind the path He chose for you. Learn to trust God.
START WITH GOD | 1 Hour Powerful Motivation
We must start with God first and make Him our first priority!
TRUSTING GOD IN THE STORM OF CHAOS
Where do you go when the storms of life are greater then what you can endure? You go to the one who winds and waves obey, his name is Jesus. And he will deliver you out of every situation.
GOD'S PLAN FOR YOU | Understanding Your Purpose
You were planned and made by God, and you are not an accident. He has a purpose for everything and everyone, and he created you to make a unique contribution in the world. Finding your purpose begins with God.
POWER of PRAYER
Prayer helps us to find strength for today and hope for our future. We should actively pray and trust in its power to change our circumstances for good. Do not ever think it is not important to pray. There is strength and power in prayer that can change the world.
DO NOT FEAR | God is in Control
"Fear Not" is the most repeated command in the Bible. Fear is one of the enemy's most popular tools that he uses against us. We might feel afraid, but we can believe that God is with us. We may not be in control, but we can trust the One who is. God has not given us a spirit of fear, but of power, peace and of a sound mind. We need to trust God every day!
DON'T GIVE UP | God is With You
Whatever you may be facing or experiencing in your life right now, God is with you. God has not brought you this far just to abandon you. Stay positive and refuse to give up!
SPIRITUAL WARFARE | Put on the Armor of God
Whether we realize it or not, we are in a spiritual battle. Although spiritual warfare is unseen, it's absolutely real. The Bible speaks of spiritual warfare in many places. Our best defense in this war is to remain close to Jesus and constantly use what He has given us. We must put on the full armor of God every day and be strong in the Lord and in His mighty power.
Facing Your Giants | God Still Does the Impossible
We all have giants we have to deal with in life. Maybe it's a giant of fear, maybe it's a giant of addiction, maybe it's a giant of another kind. As you look at this obstacle, this problem, this challenge, you are troubled and you don't think you can ever overcome it. But God is bigger than your giant.
FAITH OVER FEAR | Overcome Fear
The number one statement that Jesus makes more than any other statement is, "Do not fear." Jesus knew fear holds too many people back from God's best for their lives. Don't let fear hold you back.
BE YOU
You don't have to compete with anyone else's life. You don't have to be anyone but you. You're the only you that God made, so be you!
WHEN GOD CLOSES A DOOR
Have you ever prayed about a situation, felt confident of God's will, and made your plans, only to discover the door has suddenly slammed shut? We question and wonder why the door was closed. God often uses closed doors to redirect us into His perfect will and timing. He shuts it so He can provide us something greater, something more beautiful, something more powerful than anything that we could have ever planned or imagined for ourselves.
BE KIND
We are called to be kind! When we show kindness to others the impact it has can change their lives. Acts of kindness show the love of Jesus to others. Small things done with great love can change the world!
GOD IS IN CONTROL | Overcoming Worry & Anxiety
Worry is the opposite of faith. Worry is caused by not trusting God to take care of our lives. God is in control of all things. So, you can trust him completely. With every aspect of your life. So, give yourself and your worries to God and begin enjoying the abundant life He has planned for you!
GOD OF MIRACLES | Nothing is Impossible
There are times when we feel there is no way out of this situation, but we serve a God of miracles. Miracles happen every day when you believe in God. God is the same today and operates with the same miracle-working power. Never stop believing in miracles!
We Serve a BIG GOD | Nothing is Impossible
Every time that life seems to be difficult consider what a mighty God we serve! When you're facing a mountain too big to move, remember that you serve a mountain-moving God. He will make a way where there seems to be no way.
FORGIVE LIKE JESUS
Jesus taught us to forgive as we have been forgiven. For Jesus, forgiveness is of paramount importance. How can we expect to receive Christ's forgiveness when we are unable to forgive one another.
GOD'S AMAZING GRACE
We are all saved by God's amazing grace. You can't earn it. You don't have to be good enough. It's a free gift. All you have to do is receive it. That's why it's called amazing grace. It's just the goodness of God.
GIVE IT TO GOD | Stop Worrying & Trust God
When we give our burdens, worries, and cares to God it will bring us peace. Trust and believe that God is for you. He loves you and wants only the best for you. When you let go, you can fully rest in His strength. You don't have to worry. Worry adds not a single day to your life.
THE AMAZING GRACE OF GOD
Grace is not something we earn. It is something we accept. It's a free gift. Your failures don't surprise God. He expects them. The more you understand God's grace, the more amazing it becomes.
DREAM BIG | We Serve A Limitless God
We need to stop putting limits on a limitless God. We need to remind ourselves that we serve a God who has no limits. It's impossible to reach our God-given potential when we limit what God can do. Allow your dreams to be as big as your God!
BOLD FAITH | Be Fearless & Courageous
God wants you to be bold in your faith. A bold faith has no doubt in the power of Jesus. He can do the impossible we just have to be bold enough to believe. God commands us to be fearless and to be strong and courageous.
FEAR NOT | God Is With You
God commands us to fear not for He is with you. God is with you every step of the way. If God is for you, who can be against you!
GOD'S LOVE
God's love knows no bounds. He loves you more than you can possibly imagine. He does not love you based upon your performance. There is nothing you can do to cause God to love you any more than He already does.
TRUST GOD IN UNCERTAIN TIMES | Hope In Hard Times
There are seasons and times of uncertainty in our lives. What will life look like in a month, in six months, in a year. During these times of uncertainty, we must follow and trust God.
THE POWER OF PRAYER | Connect With God
We should never underestimate the power of prayer, for our loving God hears our pleas. The power of prayer is immense. It can literally transform every dimension of your life.
START TODAY
Do you have a dream that is burning inside of you? Suppose you just started today and asked God to guide you to the next step. You've got to start and give God something to work with and bless. God blesses us with so much. Lose the fear of failing and just start!
NEVER LOSE HOPE | Trust in God
Do you find yourself feeling hopeless? Don't give up. Don't lose heart. You are not alone and God is near. He is not done with you yet. He hears your cry and will rescue you.
WHY AM I HERE | God's Purpose For Your Life
What is my purpose? Why did God create me? God created us to glorify Him and to enjoy Him forever. We were created by Him and for Him. We belong completely to Him. Because of that, we are to glorify Him in everything that we do.
DON'T BE AFRAID OF FAILURE
The fear of failing keeps us from realizing our God given potential. We make fear based instead of faith based decisions and the results can hurt us or haunt us forever. When you have faith, you believe that God is in control and you can trust God's plan.
5 LIFE LESSONS TO LIVE BY
Don't Live an Isolated Life
Get Over Those Who Disappoint You
Lift Up and Encourage Those Recovering from a Failure
Let the Lord Handle Your Critics
Stay Fully Focused on the Lord Jesus Christ
DON'T WASTE YOUR DASH | Life is Short
When you die there's going to be a tombstone. It's going to have your name, the date you were born and the date you die. In between those dates is a dash. And that dash represents everything you did in your life. What do you want your dash to represent?
WALK IN FAITH | The Lord Will Provide
In Genesis 22, God tests Abraham by asking him to sacrifice his only son, Isaac. Abraham did not know the details of God's plan, but he knew the Lord would provide. We must walk by faith and trust that God has a plan.
DO THIS EVERY DAY | Meditate on God's Word
Joshua 1:8 gives insight on how we can have good success. The verse says that we must meditate in the Word day and night. Meditation is the process of chewing on the Word. To ponder, think aloud, consider continuously and utter something repeatedly. As you do this, your life will be blessed with increased faith, wisdom, success and victory over sin.
DO IT NOW | Sometimes Later Becomes Never
What have you thought about doing, but haven't done? Tell a loved one how much you love them? Become an entrepreneur? Give the gift of forgiveness? Whatever it is do it now, because sometimes later becomes never.
FORGIVE
Forgiveness does not come easily for most of us. But remember the Lord forgave you so we must forgive other. We cannot expect God to forgive our debts if we are not also forgiving.
HAVE HOPE | This Too Shall Pass
The difficult season we are going through will not last forever. Problems, trials, and suffering are all a part of life. But, as followers of Jesus we have hope for tomorrow and peace for today. We must never give up hope!
PRAY BIG | God Answers Prayer
When we pray big prayers, we treat our God like He is big enough to do the impossible. Dare to pray bold prayers. Our God is bigger than we think, and more faithful than we imagine. He is good and He does good!
OVERCOMING REJECTION | God Will Never Leave You
Rejection is inevitable. Even Jesus was not immune to rejection. It happens to all of us at some point in our lives. But God will never reject you!
DO NOT WORRY | God Is Bigger Than Fear
People are looking for hope and encouragement in the midst of worry and anxiety. We must seek first the Kingdom of God and place every worry into His hands. When we keep our focus on God, we can find peace and calm in a troubled world.
7 THINGS THAT WILL DESTROY YOUR DREAM
God has given you a dream and it is your job to protect it. Don't let these seven things destroy your dream.
WILL GOD FORGIVE ME
Do you struggle with guilt and believe God will not forgive you? The good news of the gospel is that God will forgive you, no matter what you have done and no matter how long you have been doing it. God promises to forgive us totally and completely if we will only turn to Him in repentance and faith.
FAITH MOVES MOUNTAINS | Nothing Is Impossible With God
If you have faith as small as a mustard seed, you can say to this mountain, 'Move from here to there,' and it will move. Nothing will be impossible for you. – Matthew 17:20
ONE MORE TIME
Everyday we have an opportunity to call on God and renew our relationship with Him. You may have made mistakes but it's never too late to receive a fresh start from God one more time.
DON'T BE DEFEATED | God Is Greater
Life right now might be hard, but know God is in control of the situation. Never fear because God is greater than any problem. Struggles in life are not to defeat us, but to make us stronger. Have faith in the Lord and never give up!
FAITH OVER FEAR | Focus on God
Faith over fear is choosing God every day. Faith is a decision to focus on God and His promises instead of focusing on fear. Christ never promised us easy, but He did promise we wouldn't walk through anything alone.
WHO IS JESUS?
Jesus is the Christ, the Messiah, the Son of God. He is fully human and fully God. He came so that you might live. His Name is the name above all names. Jesus loves you and cares about you. He wants to have a personal relationship with you. Jesus offers you hope, peace and joy forever.
The Truth About HEAVEN & HELL | This will change the way you think about Eternity
Conventional wisdom says that good people go to heaven and bad people go to hell. But heaven isn't for good people; heaven is for forgiven people. No matter what you have done, don't despair. God will forgive you of any sin you have committed – if you will ask him for his forgiveness.