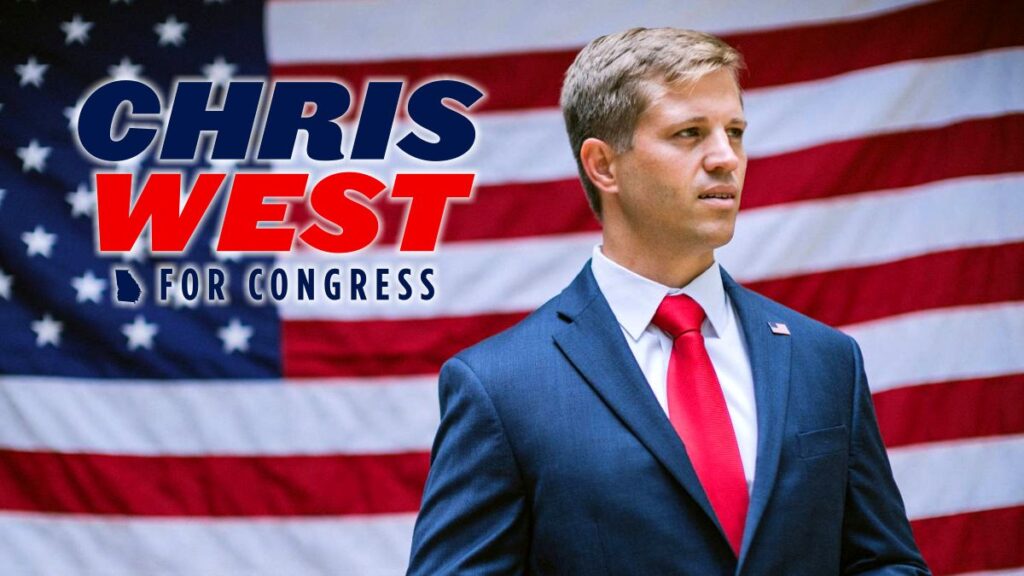 On The Issues
Create Jobs, Cut Taxes, and Lower Costs on Food, Fuel, and Fertilizer
Complete the Keystone XL Pipeline to lower fuel costs and restore American energy independence.
Cut taxes for middle class families, eliminate wasteful spending, and reduce national debt to lower Inflation and save taxpayer money.
Shift supply chains back to the U.S. to produce more food, fiber and fertilizer here in Georgia.
Work to support and grow minority owned businesses and increase the coordination in efforts to grow minority businesses.
Visit the Chris West For Congress Georgia Website
Secure the Border, Crack Down on Violent Crime, Drugs, and Gangs, and Make our Communities Safer
Finish building the wall to secure our southern border, stop the flow of illegal immigration, and ensure we have a legal immigration system in our country.
Fully fund our Law Enforcement to crack down on violent crime and get drugs off our streets.
Strengthen partnerships with State and Local Law Enforcement to apprehend gangs, human traffickers, and drug cartels.
Visit the Chris West For Congress Georgia Website
Prioritize our Rural Communities by Improving Access to Healthcare, Education, and Broadband Internet
Improve our education system by empowering our parents and teachers, focusing on critical thinking and learning – not politics – and prioritizing skills based education for the jobs of tomorrow.
Make healthcare more accessible and more affordable. Focus on free-market competition, price transparency, and reducing burdensome regulations to deliver more affordable, accessible healthcare for rural communities in Southwest and Middle Georgia.
Strengthen partnership with state and local partners to increase broadband and internet access. This will allow our rural and agribusinesses to connect with the global marketplace, allow students to connect to digital classroom material, and give patients access to telehealthcare.
Visit the Chris West For Congress Georgia Website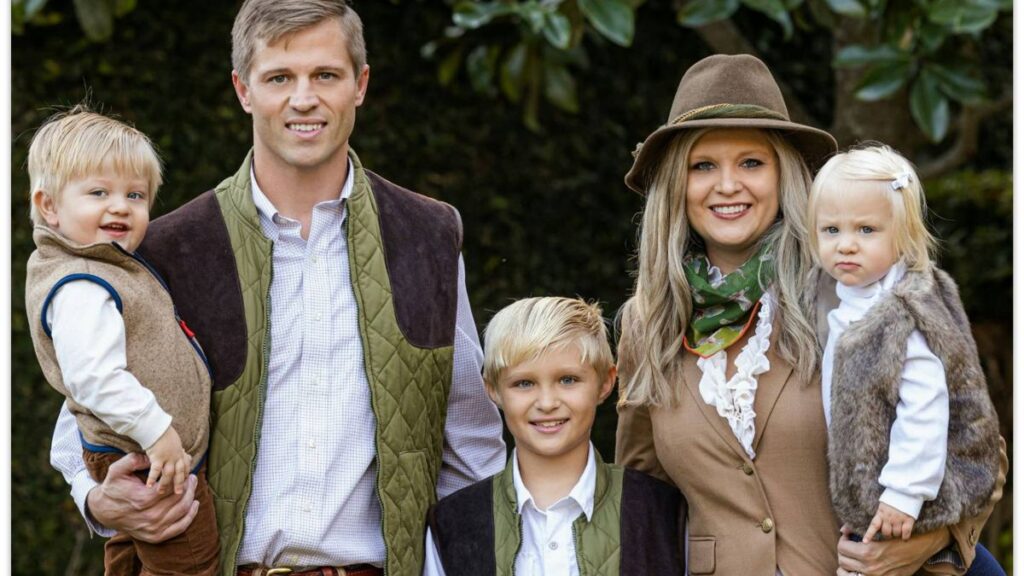 Visit the Chris West For Congress Georgia Website
About Chris West
Chris West is not a career politician. He is a husband, father, developer, attorney, Southwest Georgia native, and job creator.
Chris' farm roots run deep. His family owns and operates a third-generation agricultural business in South Georgia. Chris has been a tireless advocate for Georgia's number one industry.
Chris is also an executive officer with the Georgia Air National Guard, where he serves in the 116th Mission Support Group at Robins Air Force Base.
A successful small businessman, Chris has helped develop over 150 properties in South Georgia, creating more than 1,500 new jobs in the process.
Chris is also active in his community, serving on the board of the United Way of Thomas County, and formerly the Rotary Club of Moultrie.
Chris and his wife Jenny—a former Grady County School educator—along with their children Preston, Presley, and Paisley reside in Thomasville, where they are members of First Baptist Church of Thomasville.
Visit the Chris West For Congress Georgia Website