Issues
Growing our Economy
Joe Biden and the extreme left have created the highest inflation we've seen in 40 years. Dave will put an end to Biden's disastrous economic policies that have resulted in higher living costs for everyday Americans and have made our economy less competitive on the global stage. As a job creator and successful businessman, Dave knows how to get our economy back on track and growing again by supporting small businesses, lowering taxes on working-class Americans, bringing manufacturing jobs back to the United States, investing in critical technologies, and getting government out of the way.
Standing up to China
Dave has been tough on China his whole life and is the only candidate
with proven experience of standing up to the Chinese Communist Party. From the battlefield to the boardroom, Dave has and always will put America First. Dave supports a whole-of-nation strategy to combat China's growing economic and military influence including: moving critical supply chains out of China and bringing manufacturing jobs back home; protecting American jobs and intellectual property; sanctioning China for its crimes, including trafficking fentanyl into the U.S.; seeking reparations for COVID; reviewing U.S. investment in China; continuing the fair trade policies put in place by President Trump; and ensuring America remains the world's
unrivaled military and economic superpower.
Establishing American Energy Independence
Pennsylvania is the second largest energy producer in the U.S., one of the top ten producers globally, and if it were a country, it would have the 4th largest natural gas reserves in the world. At the same time, the Commonwealth has been a leader in reducing emissions. We don't need to choose between a clean environment and affordable energy. Pennsylvania is proof we can have both. Dave strongly supports the Commonwealth's proud history of mining coal as well as the development of affordable, reliable, clean natural gas. He will promote policies to cultivate natural gas production and efficiently transport it through pipelines, lower energy costs for all Pennsylvanians, and create good-paying energy jobs.
Securing Our Border
We are not a sovereign nation without borders, and it's clear Joe Biden's
open border policies have created a crisis at our southern border which has led to the rise in
crime and fentanyl abuse in our commonwealth. Dave will work to stop illegal immigration and
secure the border, finish building the Wall, support our dedicated customs and border patrol
agents, and stop the drug trafficking and human exploitation at our border.
Ending COVID Mandates
COVID lockdowns have damaged our children and destroyed small businesses, and the big government overreach has to stop. Unlike Anthony Fauci and President Biden, Dave trusts the American people and stands for personal freedom. He believes the government should never impose vaccine mandates on citizens and children belong in school. Parents should be deciding what is best for their children, not teachers' unions and special interests.
Restoring America First on the World Stage
As a combat veteran, it is clear to Dave that the Biden Administration's foreign policy blunders have significantly weakened our position on the world stage. The disastrous Afghanistan withdrawal invited aggression from other adversaries like China, Iran and Russia. When Dave served in our country's military, the strength of the United States was undeniable. Dave is fully committed to restoring American strength, rebuilding the military, and ensuring our enemies and allies know there is no greater force than the United States military.
Reducing Crime in our Cities
Crime and murder rates across American cities, including sanctuary cities like Philadelphia, are at record highs. Open border policies are flooding Pennsylvanian communities with illegal drugs like fentanyl, and defund the police movements are leading to more crime in our cities – crime that is creeping into the suburbs. Dave supports securing our border to stop drug trafficking and will always back and provide support for our dedicated law enforcement officials.
Election Integrity
As a combat veteran, Dave fought for every American's sacred right to vote. He will continue fighting for the integrity of every election to ensure that no Pennsylvanian will ever have to doubt our election system, or that their vote counted. As a Senator, Dave will work to ensure Pennsylvania has Voter ID requirements, absentee ballot signature verification, and that election observers have the right to meaningfully observe elections to ensure they are free and fair.
Supporting Life
Dave is staunchly pro-life and believes that life begins at conception. Dave has attended the March for Life rally in Washington, D.C. and will continue to advocate for the rights of the unborn.
Protecting our 2nd Amendment Rights
Dave grew up hunting on his family's farm in Bloomsburg and remains a hunter to this day. He is a strong believer in our Second Amendment rights and will stand up against the extreme left who want to abolish our Constitutional right to keep and bear arms.
Enacting Term Limits
Special interests and career politicians are what's wrong with Washington. Dave is a political outsider who doesn't owe anyone other than the voters of Pennsylvania anything. Dave fully supports term limits and has pledged to serve no more than two terms as a U.S. Senator and has signed the U.S. Term Limits Pledge.
Supporting our Veterans
As a combat veteran of the Gulf War, Dave understands what it's like to serve our country on the front lines and defend our American freedoms. Pennsylvanians have given disproportionately more to wars and conflicts, and veteran suicide rates in the Commonwealth are higher than the national average as a result. Dave will always support our troops and their families that have sacrificed their personal interests for a greater cause, and advocate for the necessary resources and care they deserve.
Standing up for American Values
The extreme left is attacking American history, culture, and values. As someone who has served the country in combat and lived the American Dream, Dave believes America is exceptional. He will stand up against the wokeness taking over our schools, big businesses, and the media, and he will fight to ensure every child can live the American Dream too.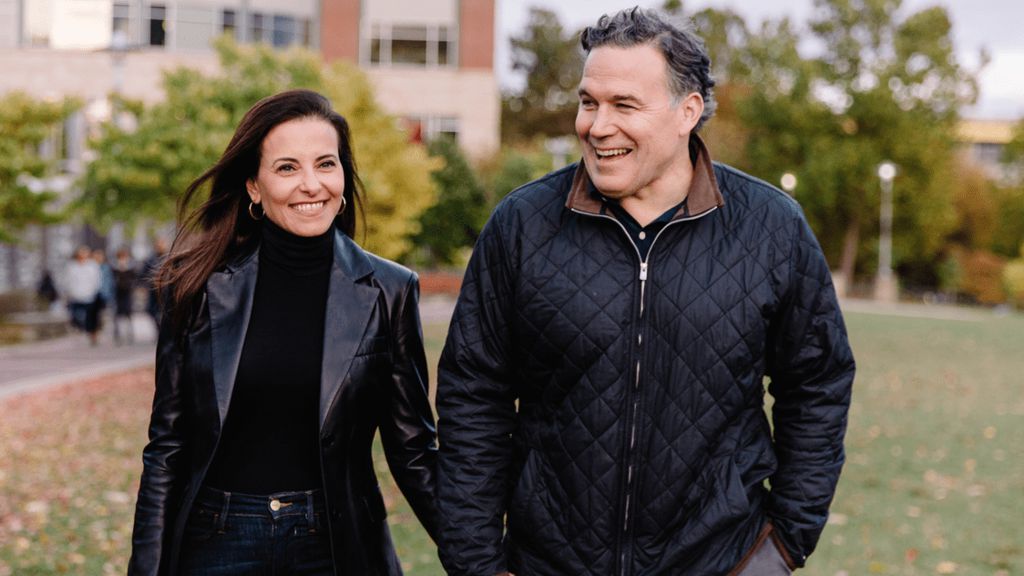 About Dave McCormick
PENNSYLVANIA ROOTS
Dave McCormick was born in Pittsburgh and raised in Bloomsburg, Pennsylvania, where he spent the summers baling hay and trimming Christmas trees on his family and neighboring farms. During his high school years, he put the strength he learned working on the farm to work on the mat and on the football field as a varsity wrestler and linebacker at Bloomsburg High School.

Dave was appointed to the United States Military Academy at West Point, where he graduated with a degree in mechanical engineering. While at West Point, Dave was a four-time letterman on the Army wrestling team and a co-captain his senior year.
ARMY PARATROOPER & COMBAT VETERAN
Upon receiving his commission as a 2nd Lieutenant, Dave attended Airborne School and Ranger School, where he graduated with honors at one of the toughest schools in the Army. Dave was assigned to the Army's All-American 82nd Airborne Division, where he was in the first wave of American troops sent into Iraq during the Persian Gulf War in 1991. His unit was tasked with clearing minefields and destroying enemy munitions, and he was awarded the Bronze Star.
CREATING JOBS IN PITTSBURGH
After receiving his Ph.D. in international affairs from Princeton in 1996, Dave came home to Pittsburgh, where he joined and worked his way up to lead a cutting-edge technology company called FreeMarkets, which created 600 jobs in Pittsburgh and played an important role in Pittsburgh's renaissance. Still reeling from the death of the steel industry, Pittsburgh proved that anything is possible if you refuse to give up. Dave went on to apply this lesson throughout his business career.
PROTECTING AMERICA'S INTERESTS AROUND THE WORLD
In 2005, Dave continued his service to our country as Under Secretary of Commerce for Industry and Security, before going on to be named Deputy National Security Adviser for International Economic Policy. From 2007-2009, Dave served as Under Secretary of the Treasury for International Affairs. As one of our country's top negotiators, Dave stood up for the United States by going toe-to-toe with our adversaries, implementing tough sanctions and regulations necessary to protect America's interests.
BUSINESS LEADER
After spending 13 years serving our country as a combat soldier and government official, this favorite son of Bloomsburg went on to join and eventually lead Bridgewater Associates, one of the most successful investment management companies in the world, where he eventually became Co-CEO and then sole Chief Executive Officer in 2020. During his time at Bridgewater, the business more than doubled in size, and David led the firm in its transition from a founder-led boutique to professionally managed institution.
BATTLE-TESTED FIGHTER FOR PENNSYLVANIA
Service has remained a way of life for Dave. He has served as a trustee for the United Service Organizations (USO), the Alexander Hamilton Society, and Carnegie Mellon University. Dave and his wife Dina also support a wide range of charitable causes.

Pennsylvania has a history of being a leader—and showing the rest of the country the way forward. Many Pennsylvanians have told Dave it's time for the Keystone State to be a leader again to restore the promise of the American Dream. Many Pennsylvanians believe Dave McCormick is the battle-tested, Pennsylvania true, fighter we need to get the job done.