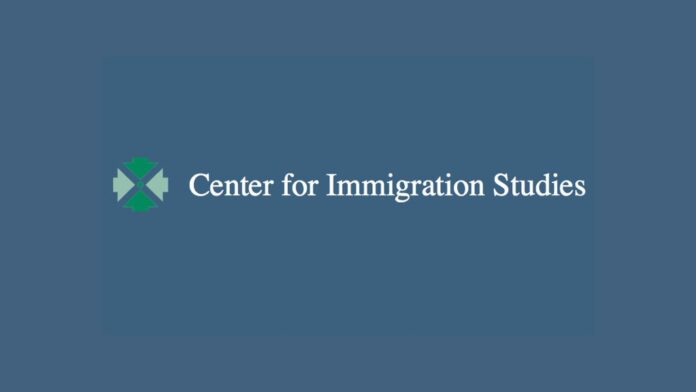 The findings of this analysis show that if a border wall stopped a small fraction of the illegal immigrants who are expected to come in the next decade, the fiscal savings from having fewer illegal immigrants in the country would be sufficient to cover the costs of the wall. This analysis takes the likely education level of illegal border-crossers and applies fiscal estimates developed by the National Academies of Sciences, Engineering, and Medicine (NAS) for immigrants by education level. NAS calculates the future fiscal balance immigrants create — taxes paid minus costs. NAS reports fiscal balances as "net present values", which places a lower value on future expenditures than on current expenditures.
Based on the NAS data, illegal border-crossers create an average fiscal burden of approximately $74,722 during their lifetimes, excluding any costs for their U.S.-born children. If a border wall stopped between 160,000 and 200,000 illegal crossers — 9 to 12 percent of those expected to successfully cross in the next decade — the fiscal savings would equal the $12 to $15 billion cost of the wall.1
Among the findings:
There is agreement among researchers that illegal immigrants overwhelmingly have modest levels of education — most have not completed high school or have only a high school education.
There is also agreement that immigrants who come to America with modest levels of education create significantly more in costs for government than they pay in taxes.
A recent NAS study estimated the lifetime fiscal impact (taxes paid minus services used) of immigrants by education. Averaging the cost estimates from that study and combining them with the education levels of illegal border-crossers shows a net fiscal drain of $74,722 per illegal crosser.2
The above figures are only for the original illegal immigrants and do not include any costs for their U.S.-born descendants. If we use the NAS projections that include the descendants, the fiscal drain for border-crossers grows to $94,391 each.
If a border wall prevented 160,000 to 200,000 illegal crossings (excluding descendants) in the next 10 years it would be enough to pay for the estimated $12 to $15 billion costs of the wall.
Newly released research by the Institute for Defense Analyses (IDA) done for the Department of Homeland Security indicates that 170,000 illegal immigrants crossed the border successfully without going through a port of entry in 2015.3 While a significant decline in crossings from a decade ago, it still means that there may be 1.7 million successful crossings in the next decade. If a wall stopped just 9 to 12 percent of these crossings it would pay for itself.
If a wall stopped half of those expected to successfully enter illegally without going through a port of entry at the southern border over the next 10 years, it would save taxpayers nearly $64 billion — several times the wall's cost.
About Steven A. Camarota
Dr. Steven Camarota serves as the Director of Research for the Center for Immigration Studies (CIS), a Washington, DC-based research institute that examines the consequences of legal and illegal immigration on the United States. The Center promotes an informed debate on comprehensive immigration reform by providing policymakers, academics, media, and citizens with fact-based information on immigration.
In recent years Dr. Camarota has testified before Congress more than any other non-government expert on the economic and fiscal impact of immigration. In addition, he was the lead researcher on a contract with the Census Bureau examining the quality of immigrant data in the American Community Survey.