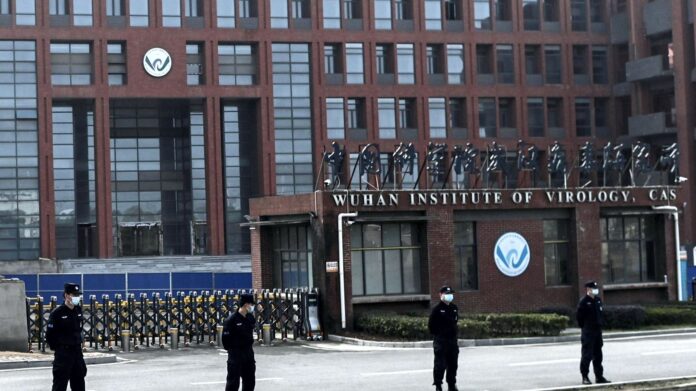 New documents have been released detailing U.S.-funded research on various types of coronaviruses at the Wuhan Institute of Virology (WIV) in Wuhan, China, where the first outbreak of the CCP (Chinese Communist Party) virus occurred.
More than 900 pages of materials were obtained by The Intercept in connection with a Freedom of Information Act lawsuit brought by the publication against the National Institutes of Health (NIH).
The documents detail the work of the EcoHealth Alliance, a U.S.-based health organization that used federal money to fund research into bat coronaviruses at the Chinese lab. They include two previously unpublished grant proposals funded by the National Institute of Allergy and Infectious Diseases, as well as project updates related to EcoHealth Alliance's research.
One of the grants awarded by the NIH to the EcoHealth Alliance, "Understanding the Risk of Bat Coronavirus Emergence," amounted to $666,422.
The grant proposal outlines an ambitious plan, led by EcoHealth Alliance President Peter Daszak, to "investigate the ecology, evolutionary biology, and transmission dynamics of bat coronaviruses at the human-wildlife interface."
"Specifically, we will conduct field studies in China to obtain high-quality samples from bats, and identify, characterize and isolate known and novel coronavirus," the grant proposal reads. "We will analyze the patterns of coronavirus transmission among bats and other wildlife, and the risk of spillover to humans."
Daszak's research also involved screening people who work with live animals.
The documents also note that key experimental work with humanized mice was conducted at a biosafety level 3 lab at the Wuhan University Center for Animal Experiment and not at the WIV, as was previously assumed, The Intercept reported.
The grant proposal also acknowledges the potential dangers of the study, including during fieldwork, stating that it "involves the highest risk of exposure to SARS or other CoVs, while working in caves with high bat density overhead and the potential for fecal dust to be inhaled."
"There is also some risk of exposure to pathogens or physical injury while handling bats, civets, rodents or other animals, their blood samples or their excreta," the document reads. "Virus isolation may be a challenge."
The bat coronavirus grant provided the EcoHealth Alliance with a total of $3.1 million, including $599,000 that the Wuhan Institute of Virology used in part to identify and alter bat coronaviruses likely to infect humans, according to The Intercept.
Read Full Article on TheEpochTimes.com