The past week powerfully demonstrated the perverse priorities of the ruling class. The dreadful economic numbers shocked economists and Wall Street, causing convulsions in capital markets. Biden's accelerating inflation surge bedevils the American economy and saps the confidence of stressed, stretched citizens. The overall growth rate of America turned negative in the first quarter of 2022, with an embarrassing -1.4% decline in overall GDP.
But the Washington War Machine nevertheless presses on with a mammoth $33 billion aid package for Ukraine, mostly military equipment simply handed over to the Kiev government. This Biden initiative intensifies the reckless Foggy Bottom/Brussels sprint toward escalation in a conflict that involves no discernable vital US national security interest.
The contrast is stark. Suffering American citizens will fund the folly of the globalist interventionists in pursuit of another Iraq, a new Afghanistan. Biden and Establishment Republicans clearly prioritize defense conglomerates over working citizens. It's the agenda of Davos over Dayton, Ohio.
How bad is the economic situation in places like Dayton, Ohio? This chart series provides the evidence and data for the miserable economy that Biden created in just over a year in office:
CHART 1 – Inflation
The newest Inflation gauge to hit 40-year highs is the PCE, the Personal Consumption Expenditure index. The Federal Reserve's economic staff prefers this barometer of prices as the standard for overall inflationary pressures in our country. This chart shows 50 years of history for the Core PCE, placing the current Biden-Pelosi-McConnell inflation spike in historical context. After decades of contained and predictable American inflation, we now see a Third World-style spike in prices that sends Real Wages crashing, crushing the spirits of consumers.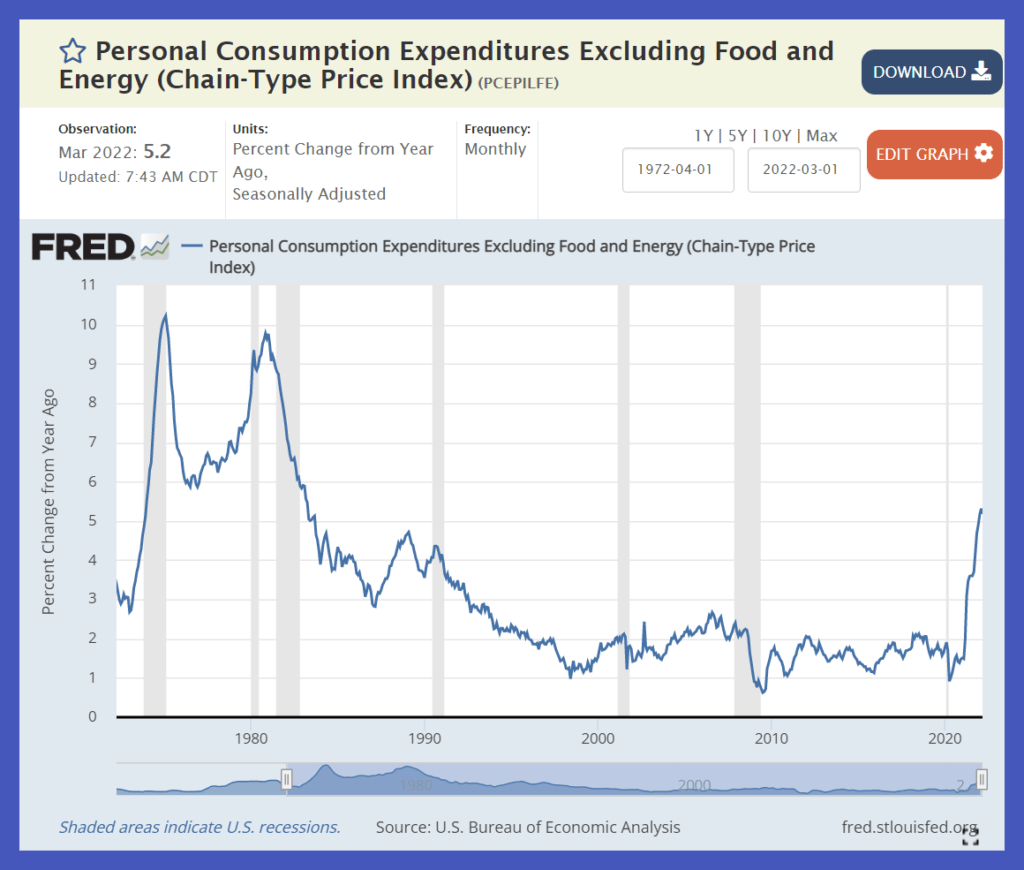 By Steve Cortes
Read Full Article on SteveCortes.Substack.com