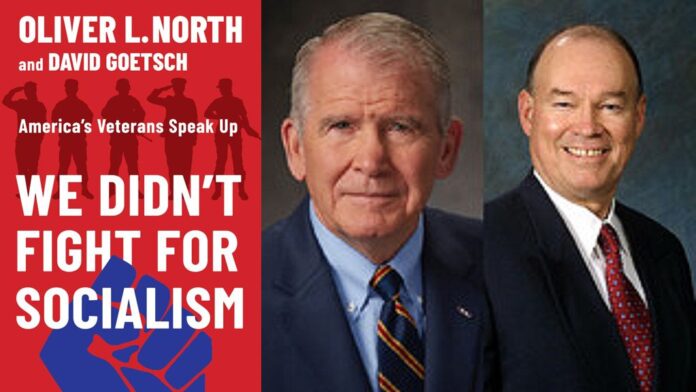 AMERICA IS AT A CROSSROADS.
One path leads to a revival of the Founder's vision for our country, the other path leads to socialism. The first means freedom and prosperity, the other despotism and corruption.
The veterans in We Didn't Fight for Socialism and thousands of others we have talked to over the years make it clear they didn't join the military to fight for socialism. Rather, they fought to protect the principles our Founders had in mind when they risked everything to establish our country.
About the Authors
David Goetsch is a Marine Corps veteran and member of the Florida Veteran's Hall of Fame (Class of 2016). Dr. Goetsch is a professor of business, Christian counselor, and author of seventy-six books. Several of his books are best-sellers that have been translated into various foreign languages.
Oliver North is a combat decorated U.S. Marine, founder of a small business, and holder of three U.S. patents. For seventeen years he was a syndicated columnist and host of "War Stories" on FOX News Channel. North has authored nineteen best-selling books and is co-founder of Freedom Alliance. North says his greatest achievement is being, "the God-fearing husband of one, father of four, and grandfather of eighteen."